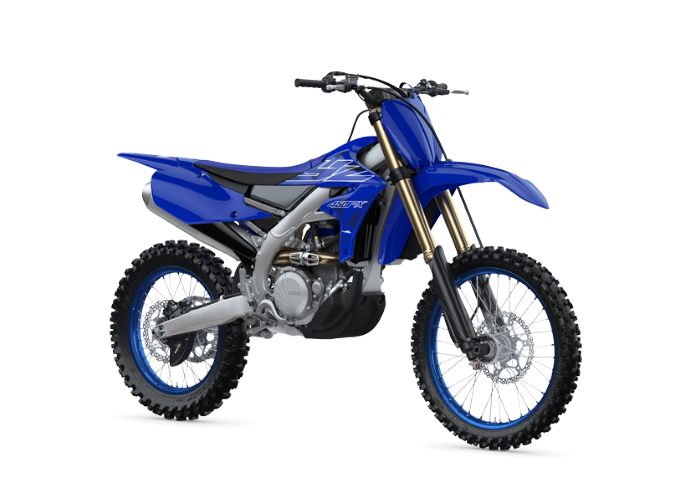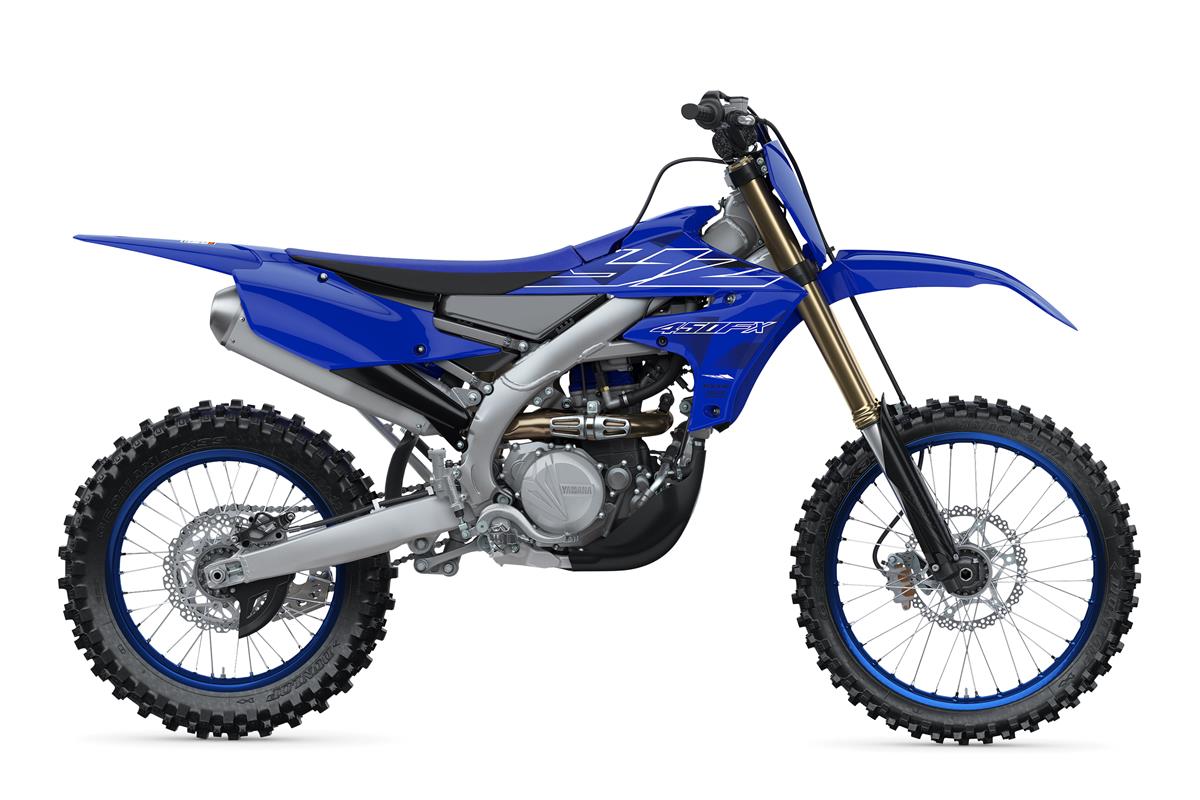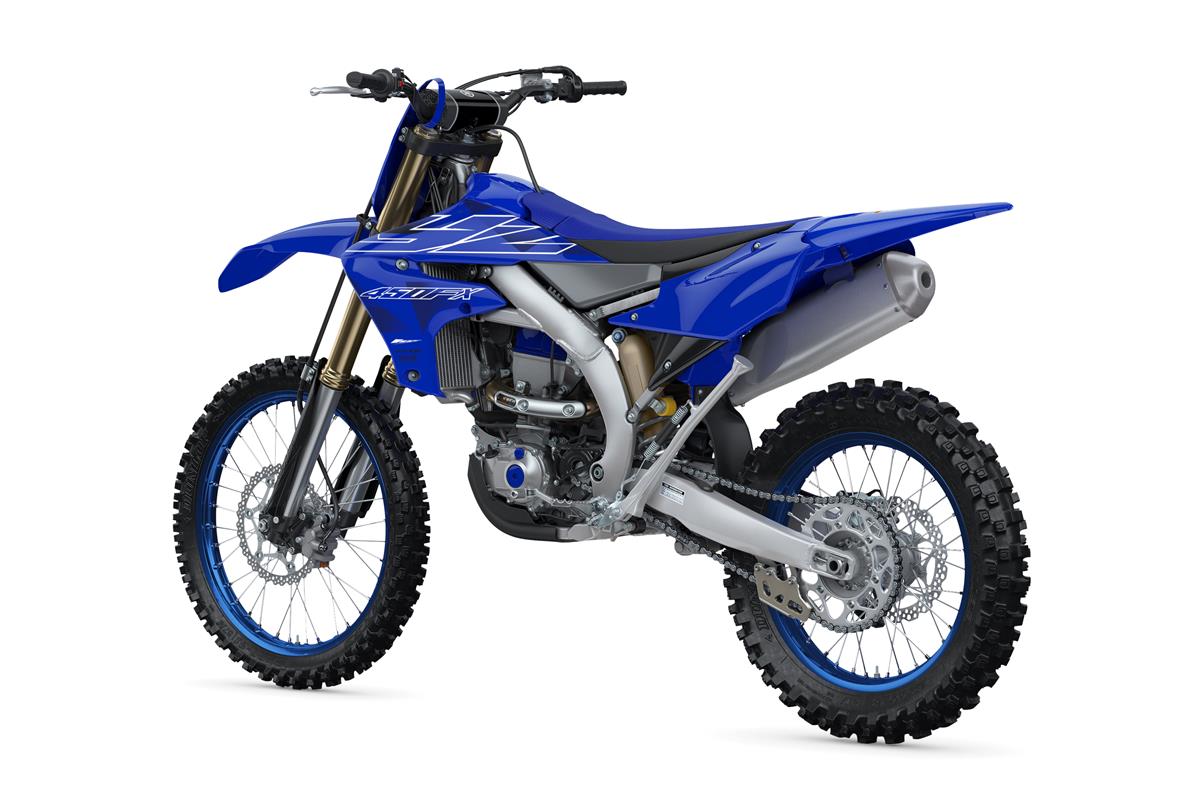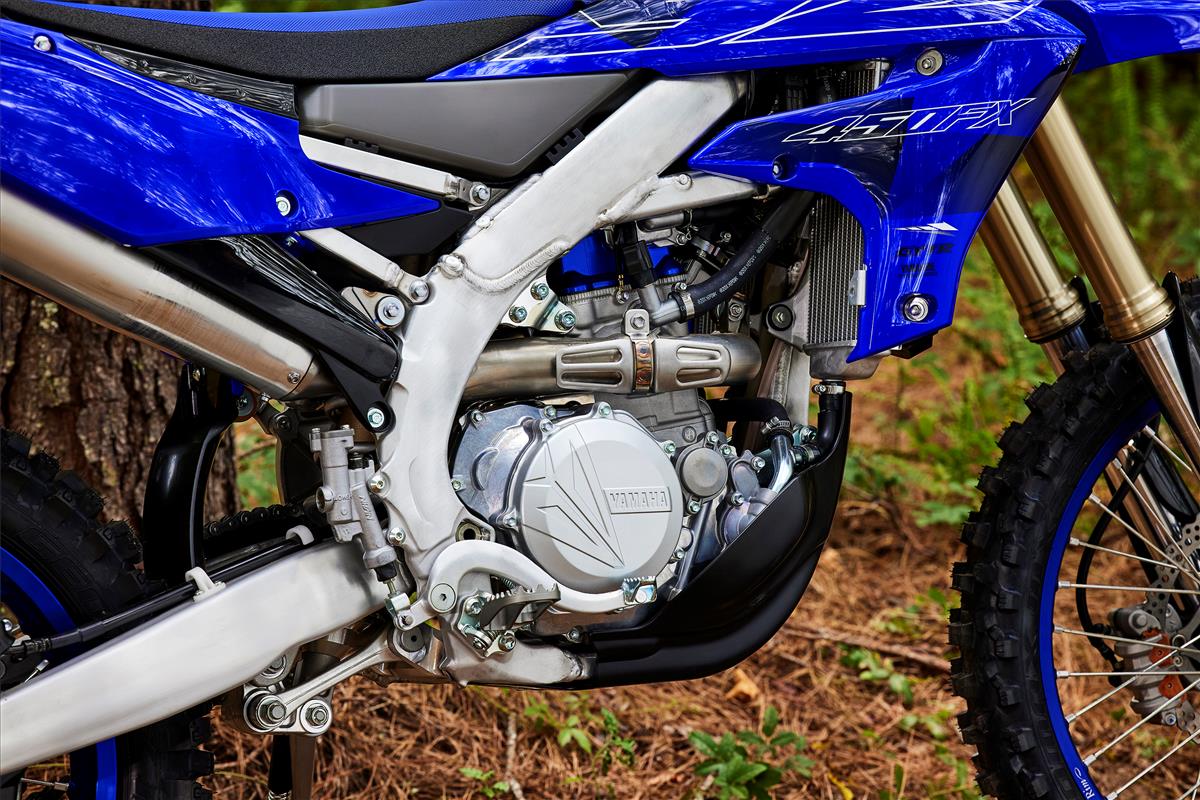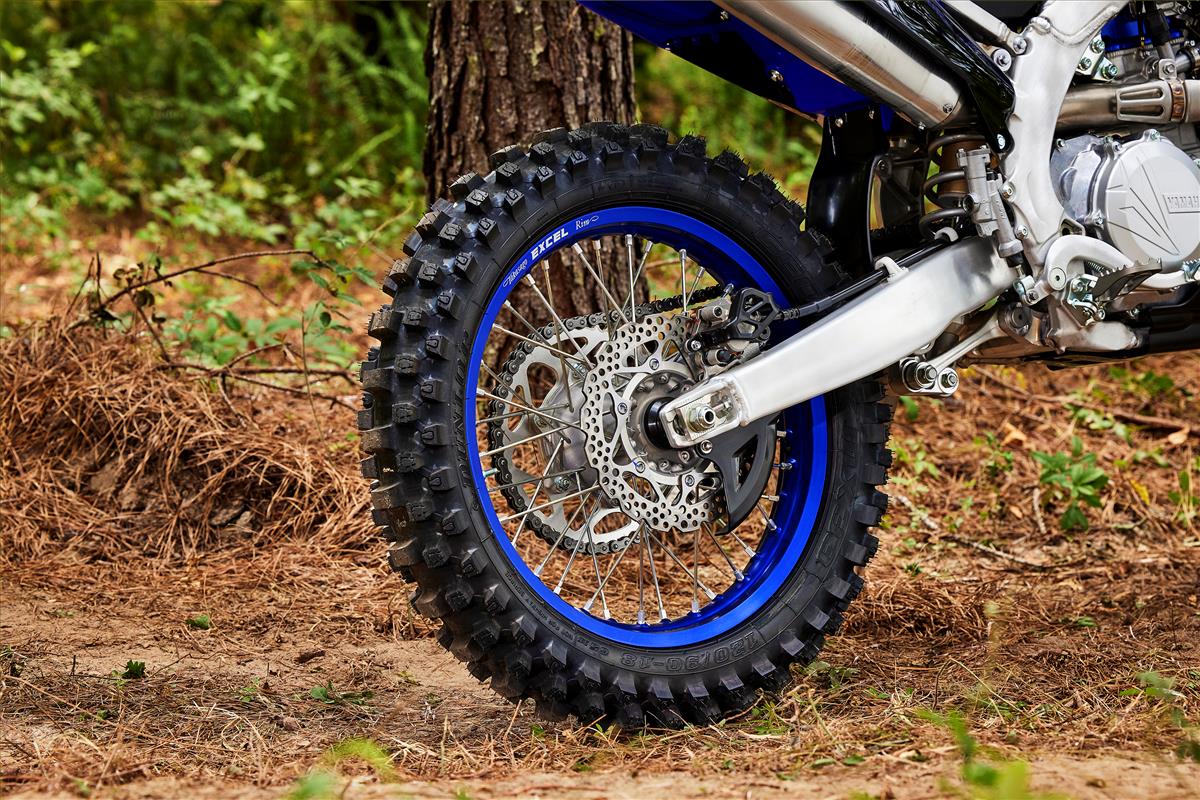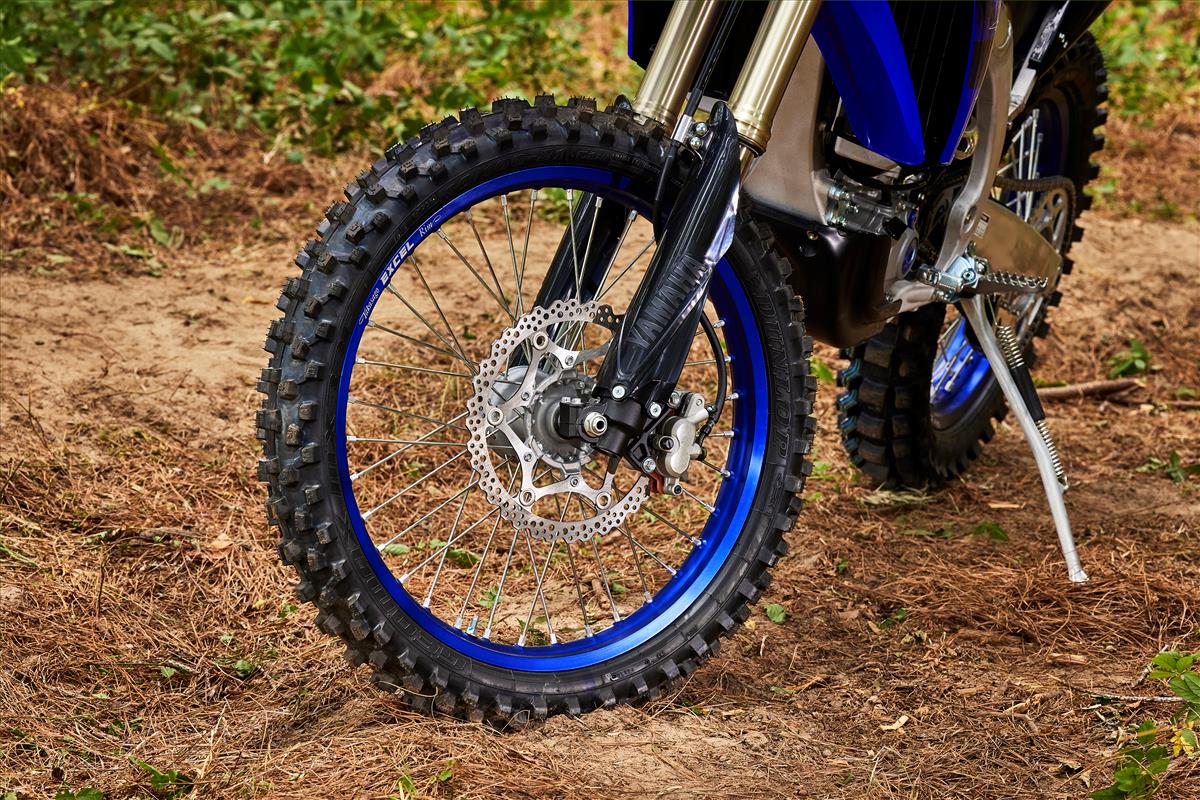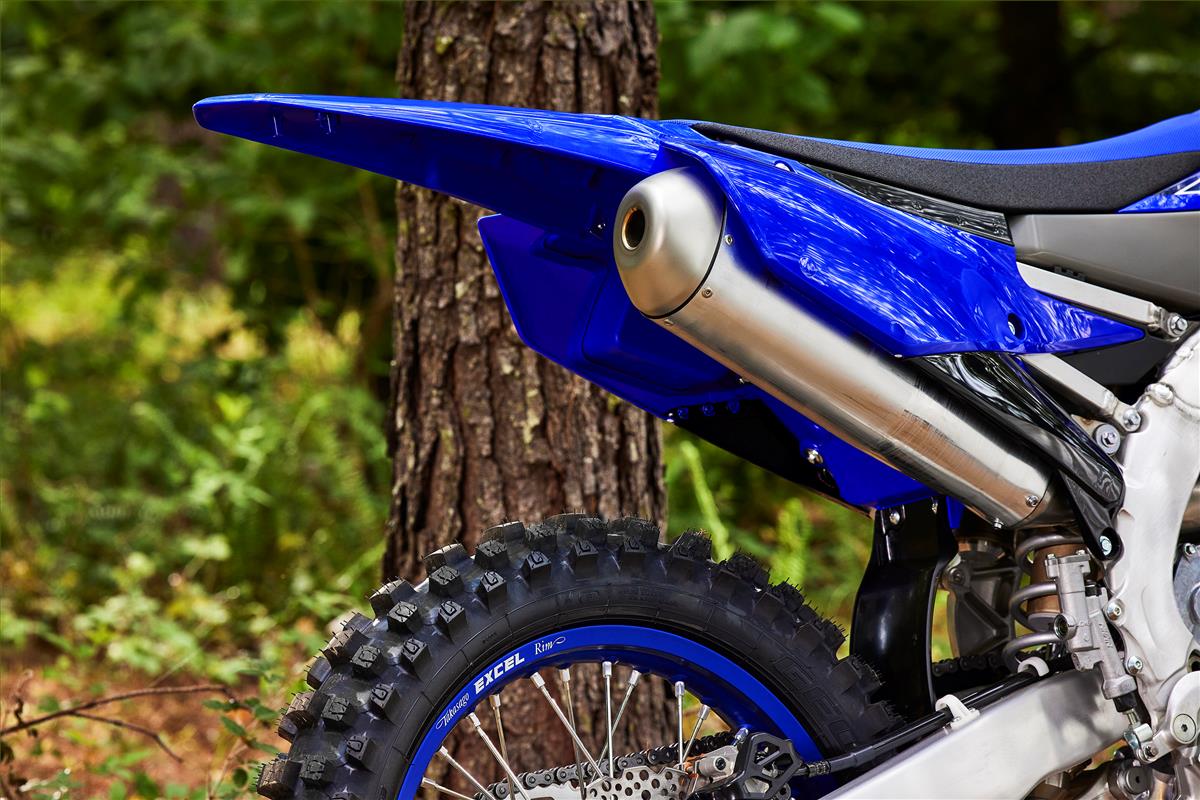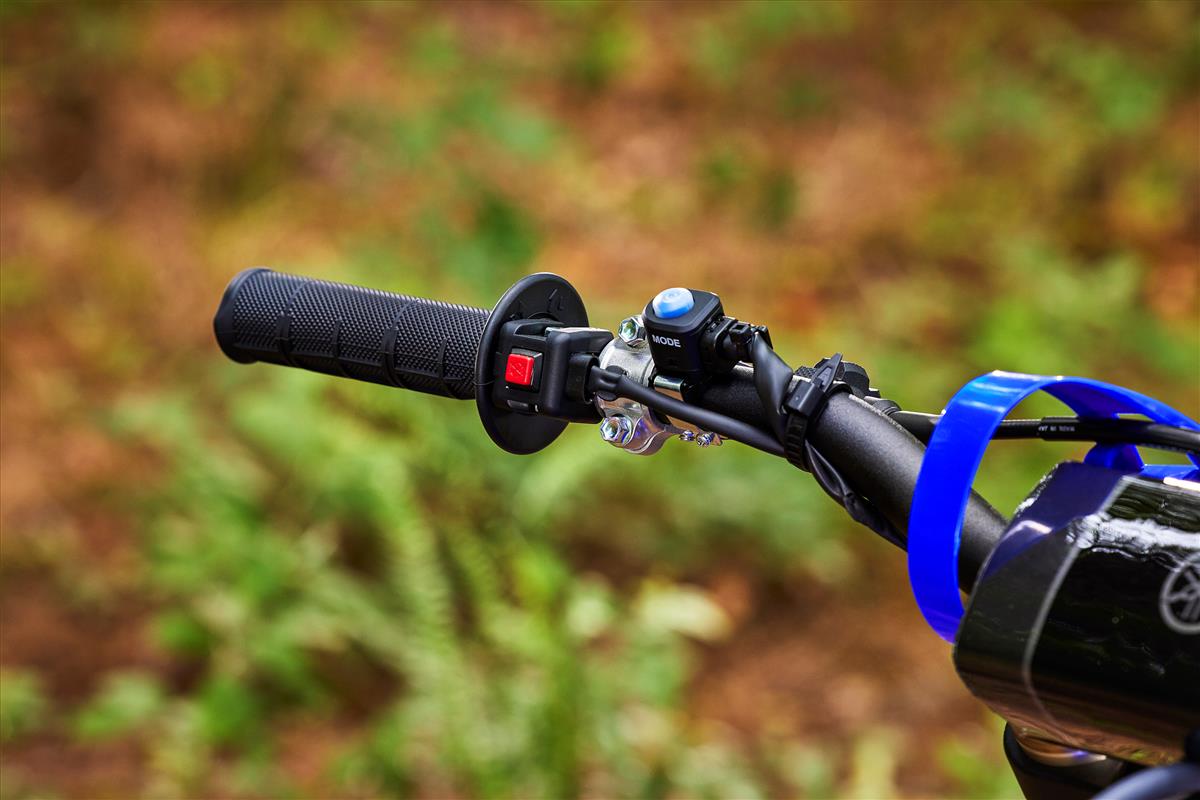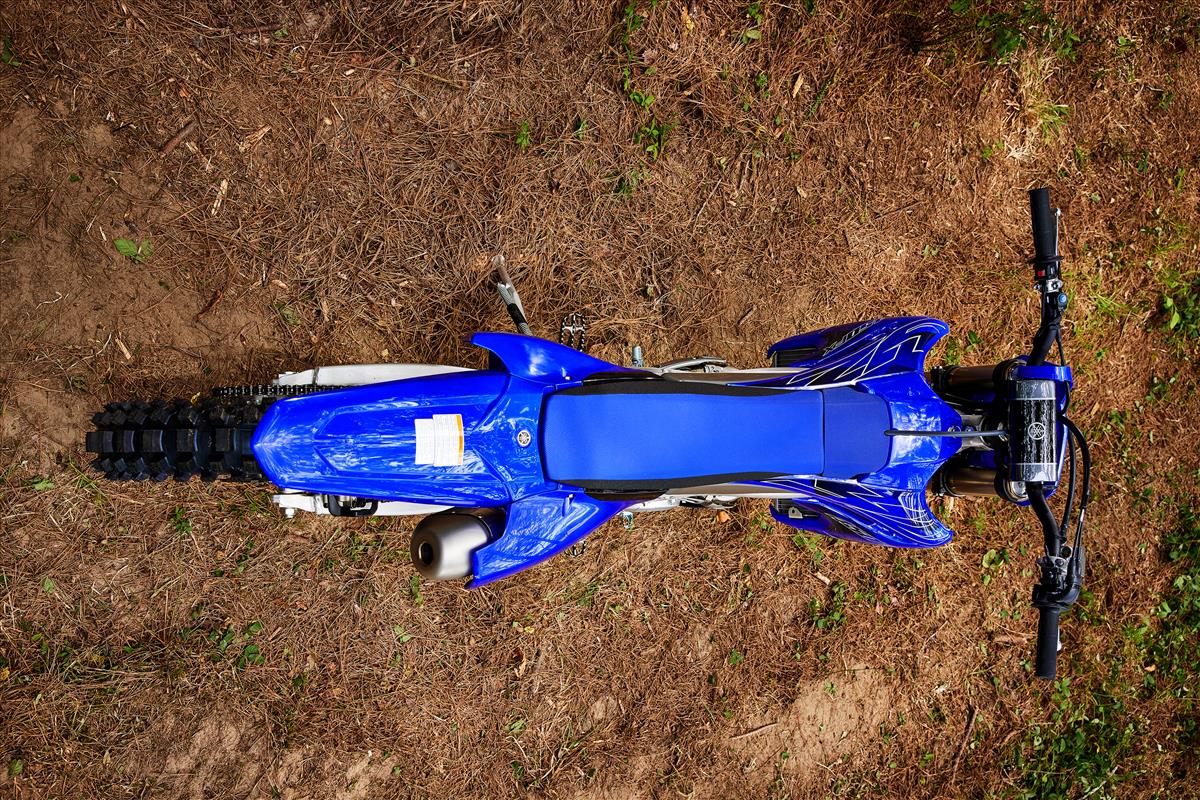 YZ450FX
TOP FEATURES
YZ450F-Based GNCC® and Hare Scrambles Focused Racer
The YZ450FX is developed from Yamaha's flagship motocross model—the YZ450F—with many added features and unique settings that make the YZ450FX the ultimate GNCC®/Woods racer.
High Performance Four-Stroke Engine
The compact, powerful YZ450FX engine includes all the same race-developed technologies of the class-defining YZ450F motocrosser, tuned for cross country performance. A host of go-fast innovations include steep valve angles, aggressive cam profiles, high-compression forged piston with low friction rings, high-flow intake and exhaust systems—all thoughtfully packaged to optimize mass centralization.
Innovative Yamaha Power Tuner App
Yamaha's industry-leading Power Tuner app puts the flexibility and precision tunability of the GYTR® Power Tuner into your smartphone. Make fueling and ignition timing changes instantly and upload them to the bike for ultimate track-side tuning. Best of all, it's free-of-charge.
Adjustable Engine Mapping
A handlebar-mounted map switch allows the rider to quickly select between preloaded engine maps—loaded and configured in the Power Tuner app—to account for changing riding conditions.
Advanced Bilateral Aluminum Frame
The YZ450FX's advanced aluminum bilateral beam frame features precisely tuned flex characteristics that give riders the ultimate combination of cornering performance, traction feel and bump stability.
Class-Leading Suspension
Yamaha's spring-type KYB® forks with refined, speed-sensitive damping and linkage-type rear suspension featuring a KYB® shock endow the YZ450FX with its renowned, class-defining suspension performance straight out of the box.
High Performance Braking System
A rigid front caliper and compact rear caliper work with aggressive pad compounds and lightweight rotors to provide exceptional braking power and controllability, dissipate heat more efficiently, and reduce unsprung weight.
Electric Starter System
Utilizing a compact starter motor and ultra-lightweight lithium battery, the YZ450FX maintains the convenience of push-button starting for effortless restarts under pressure, and more relaxed riding when the clock isn't ticking.