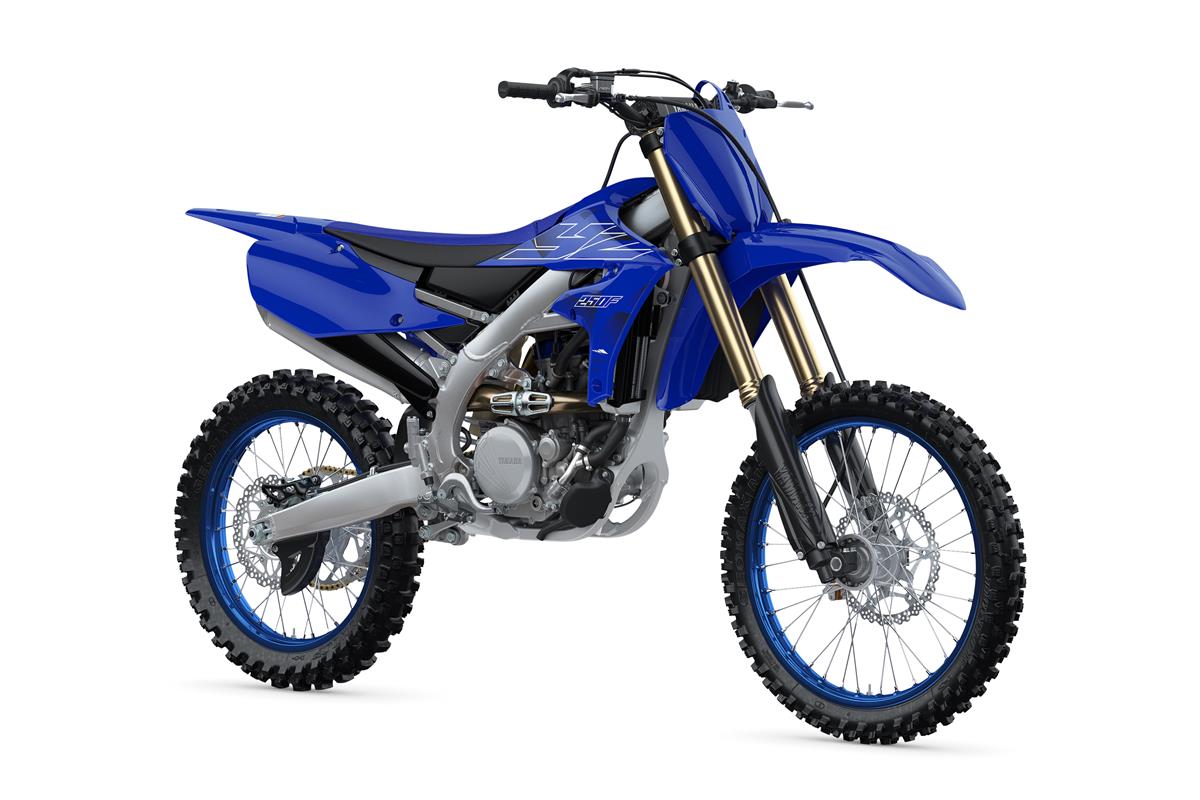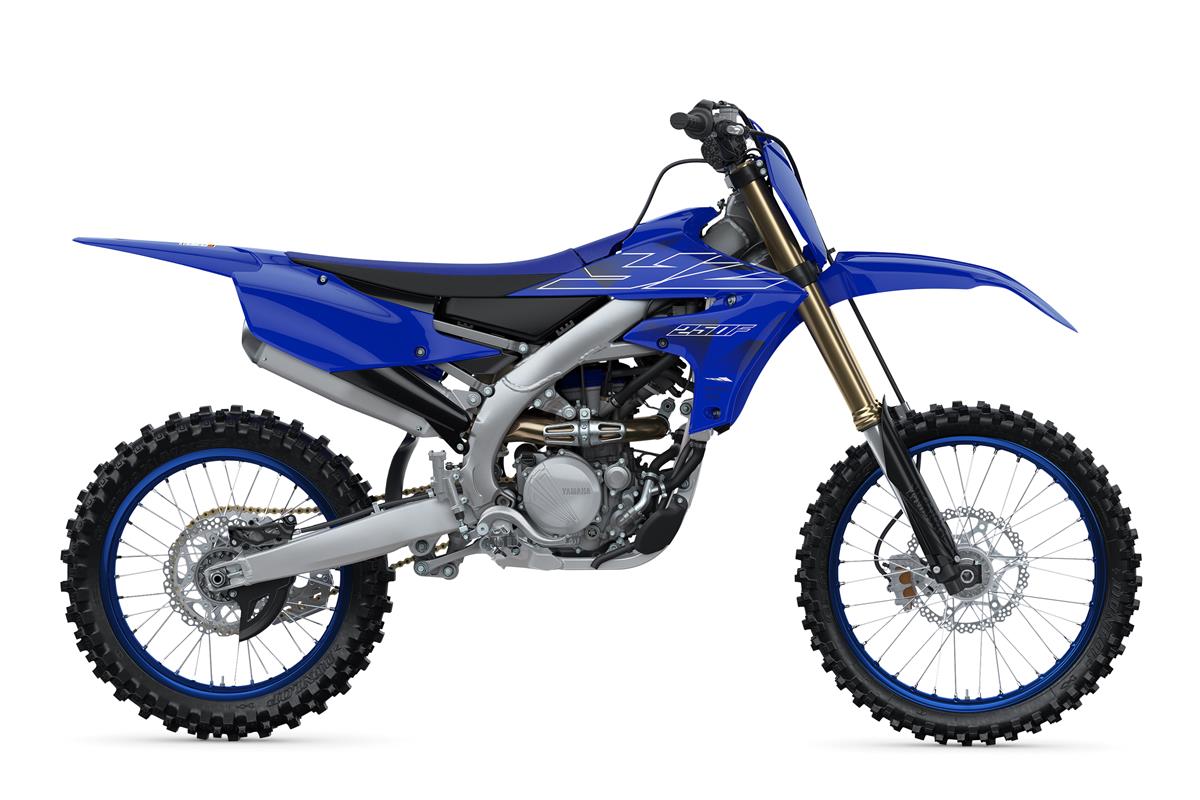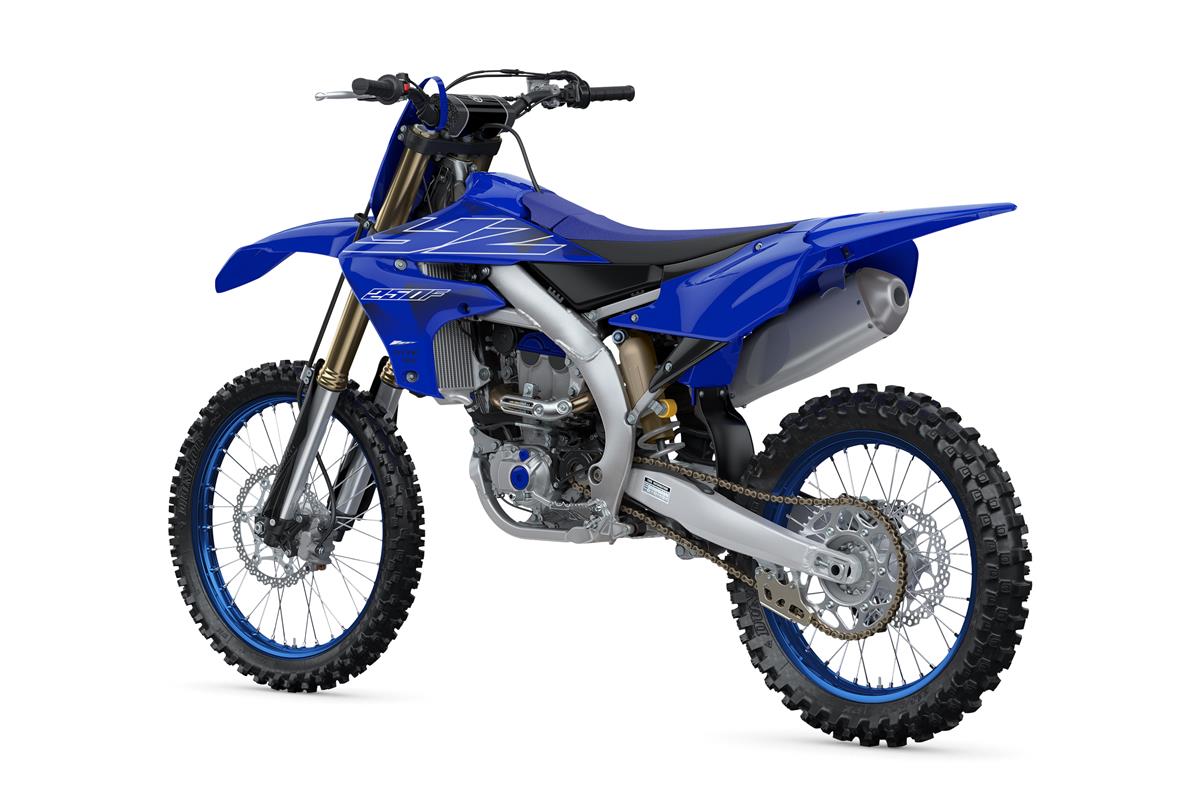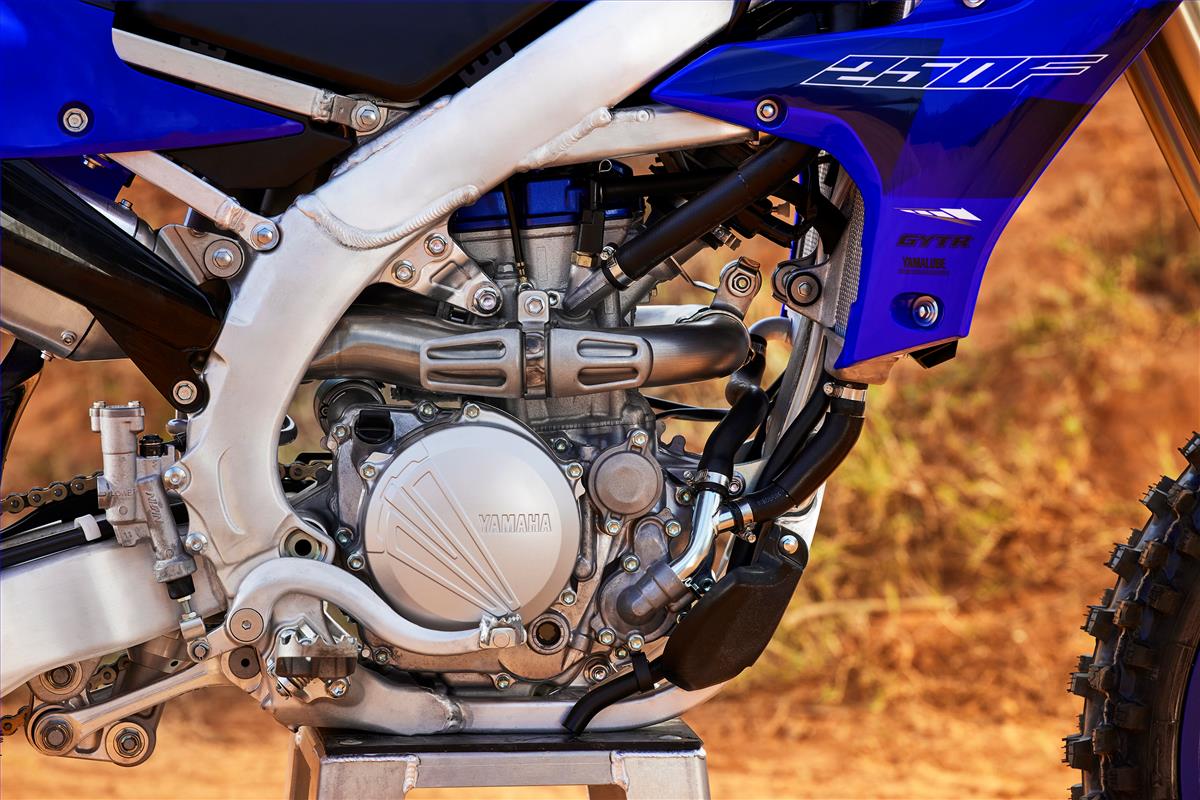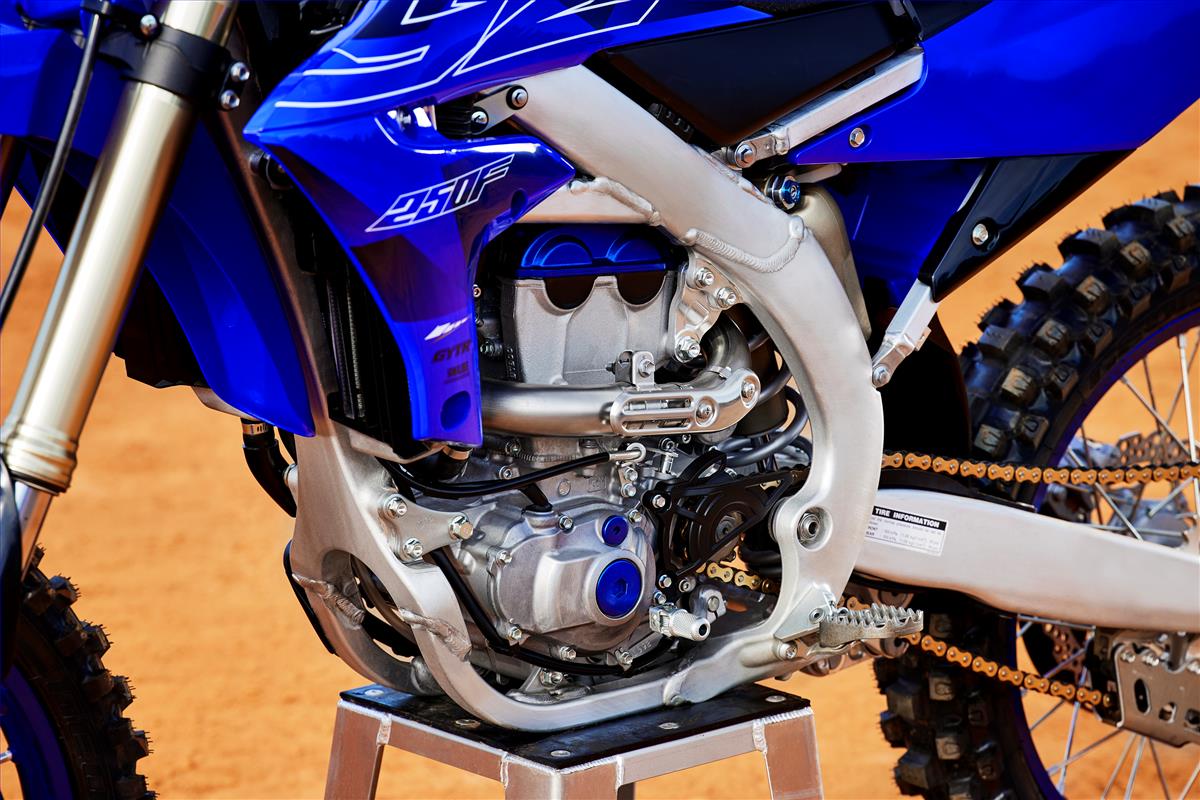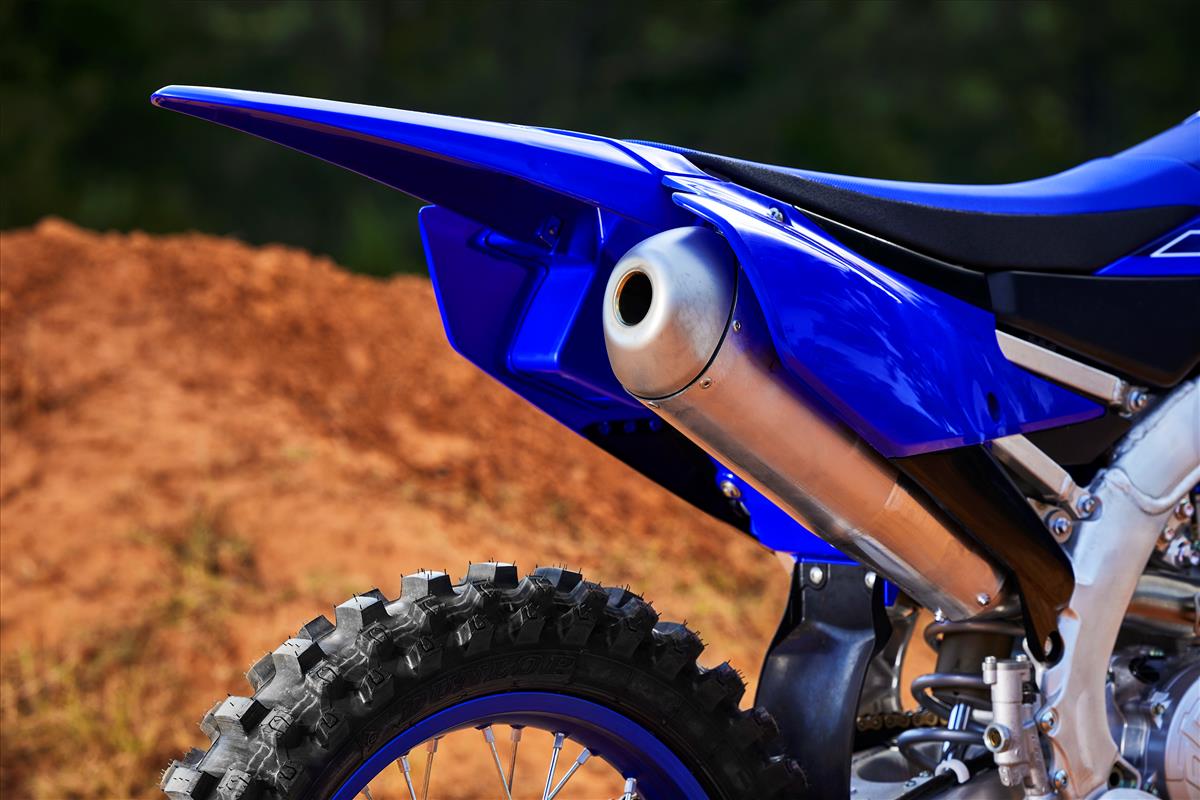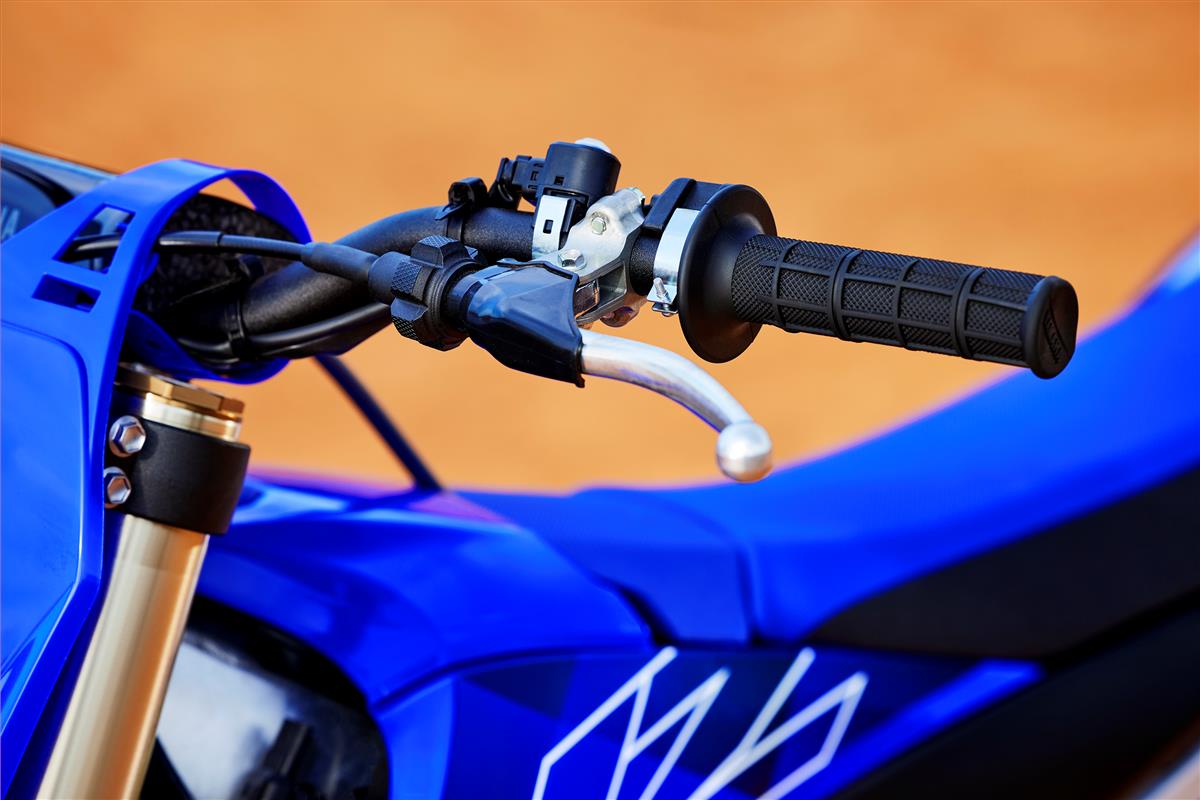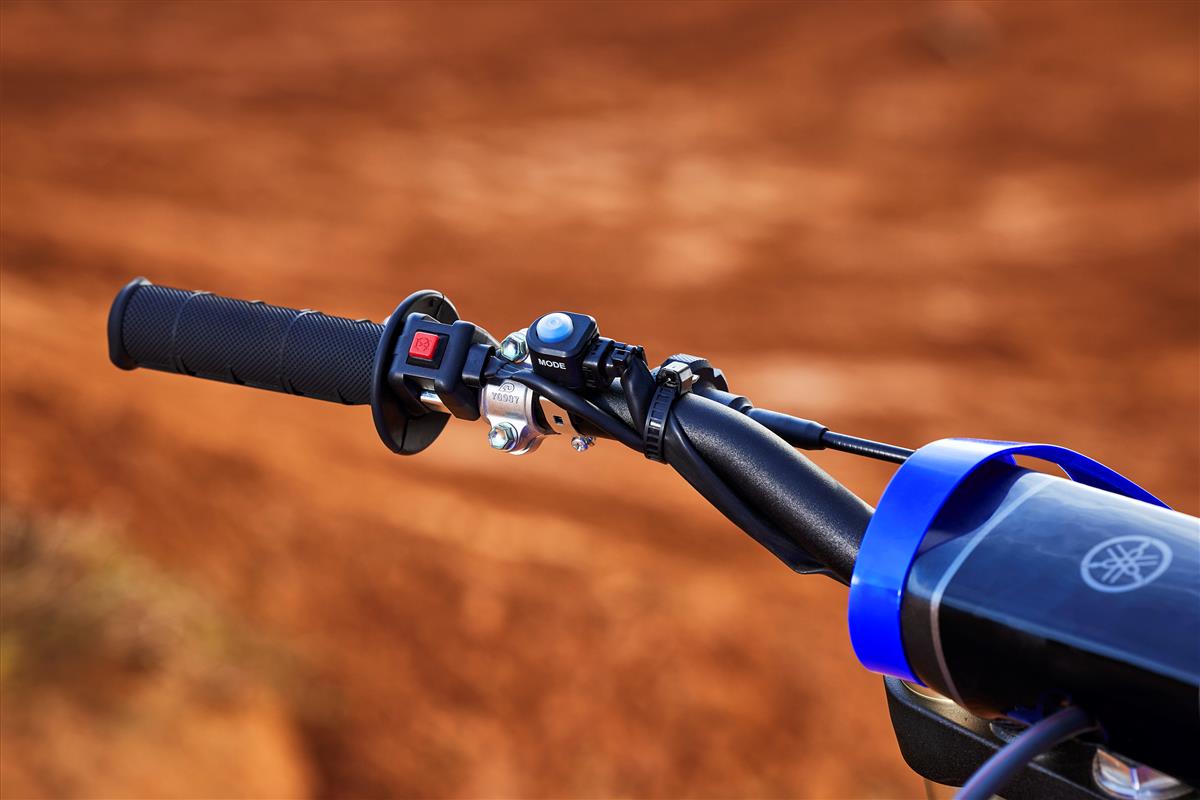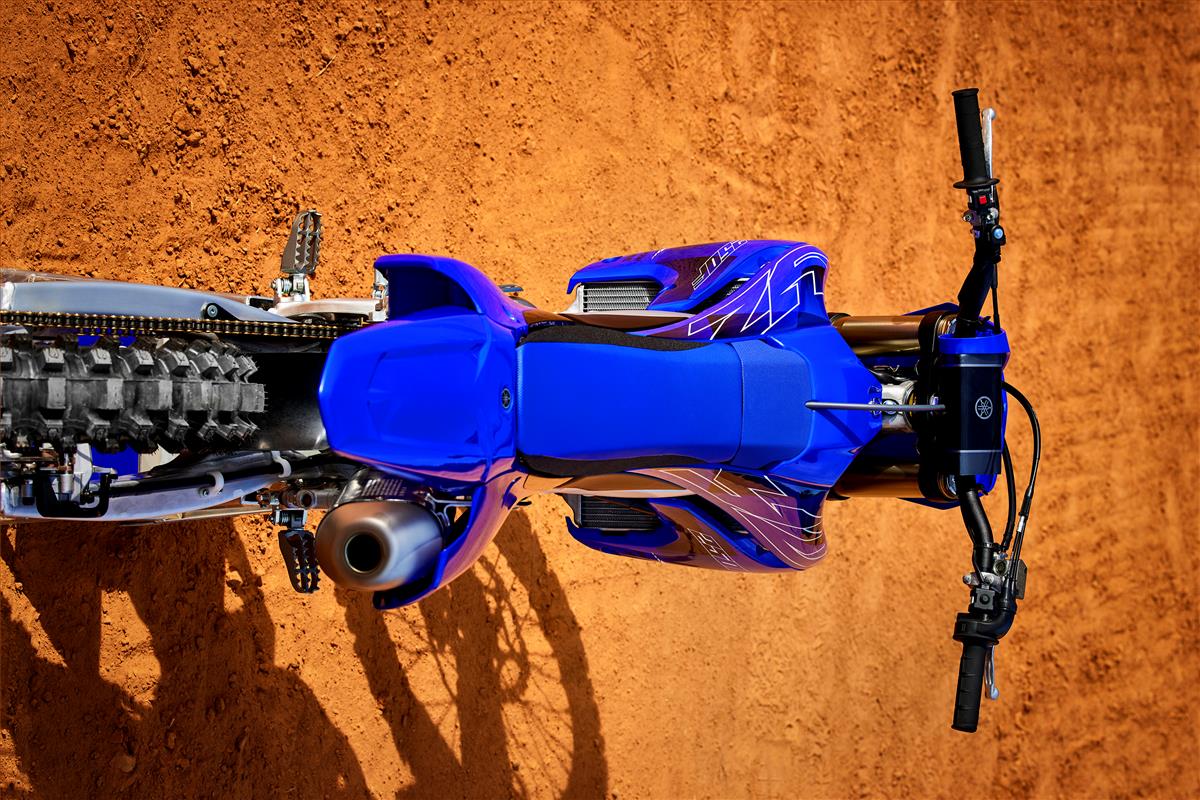 YZ450F
TOP FEATURES

The Ultimate Open Class YZ
With the best power delivery and suspension performance in the class, the 2022 YZ450F is built to win races. With a compact, powerful engine, thoroughly refined chassis and commanding ergonomics, the YZ450F gives the rider the ability to perform at their best, lap after lap.
Compact and Cutting-Edge Fuel-Injected Engine
Inside the ultra-compact four-stroke powerplant, a high-compression cylinder head, forged piston, aggressive cam profiles and much more work together to give YZ450F riders the best balance of open-class power and controllability.
Innovative Yamaha Power Tuner App
Yamaha's industry-leading Power Tuner app puts the flexibility and precision tunability of the GYTR® Power Tuner into your smartphone. Make fueling and ignition timing changes instantly and upload them to the bike for ultimate track-side tuning. Best of all, it's free-of-charge.
Advanced Bilateral Aluminum Frame
The YZ450F's lightweight aluminum bilateral beam frame is key to the intuitive handling character. Every aspect has been carefully designed to optimize overall rigidity balance for excellent handling, especially in fast, bumpy conditions.
Class-Leading Suspension
Yamaha's spring-type KYB® forks with refined, speed-sensitive damping and linkage-type rear suspension featuring a KYB® shock endow the YZ450F with its renowned, class-defining suspension performance straight out of the box.
Optimized Suspension Tuning
The front and rear damping, tuned in concert with the chassis, improve cornering performance, traction and bump absorption. With smoother chassis movement, the rider can make the most of the engine's exceptional power with greater confidence.
High Performance Braking System
The rigid front caliper and compact rear caliper work with aggressive pad compound and increased rotor contact area to boost brake feel and control, while the 240mm rear brake rotor dissipates heat more efficiently for more consistent performance under racing conditions.
Smoother Shifting Transmission
Optimized gear widths and shapes improve shifting feel and precision under even the most extreme riding conditions, without sacrificing Yamaha's legendary reliability.