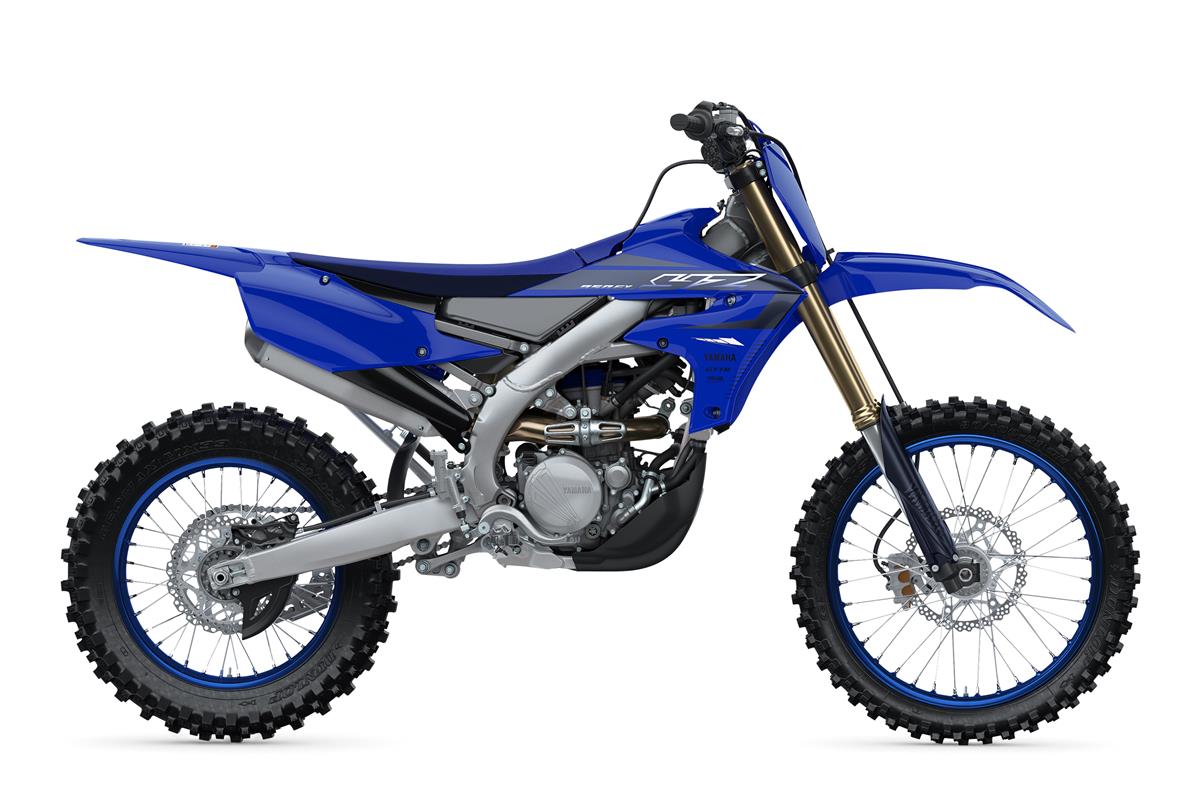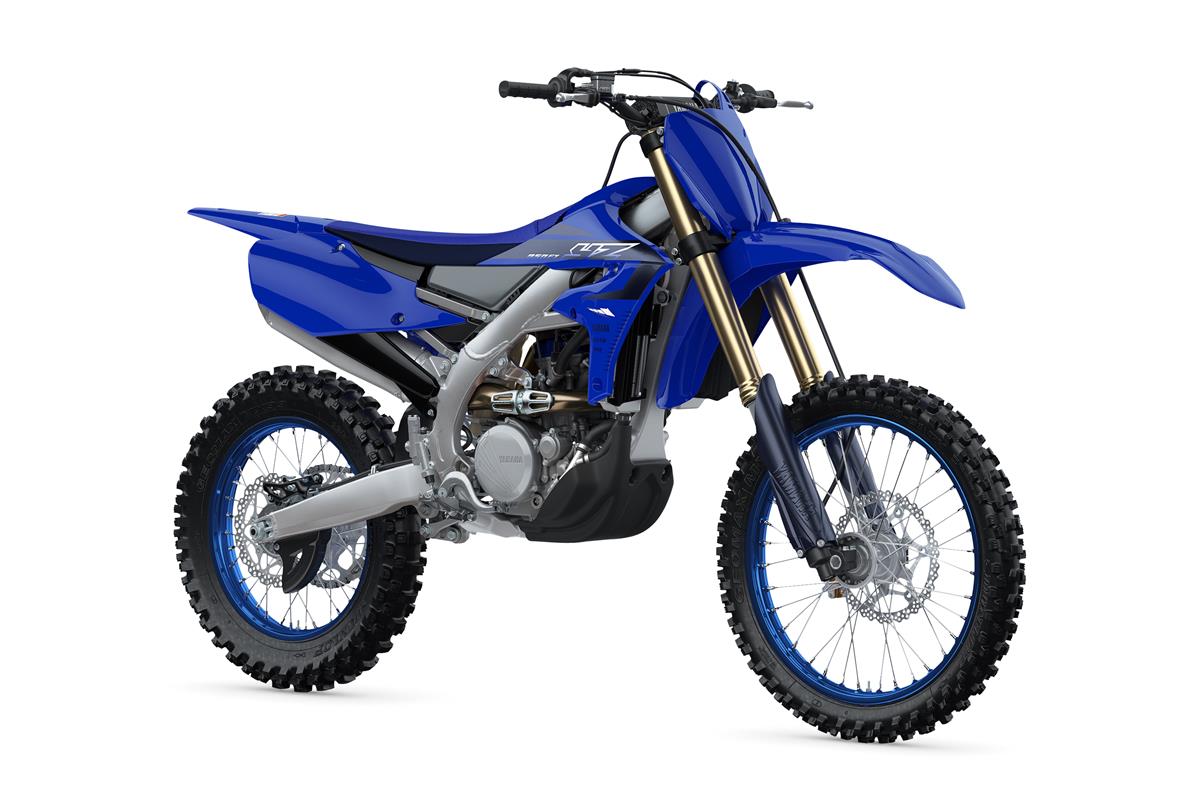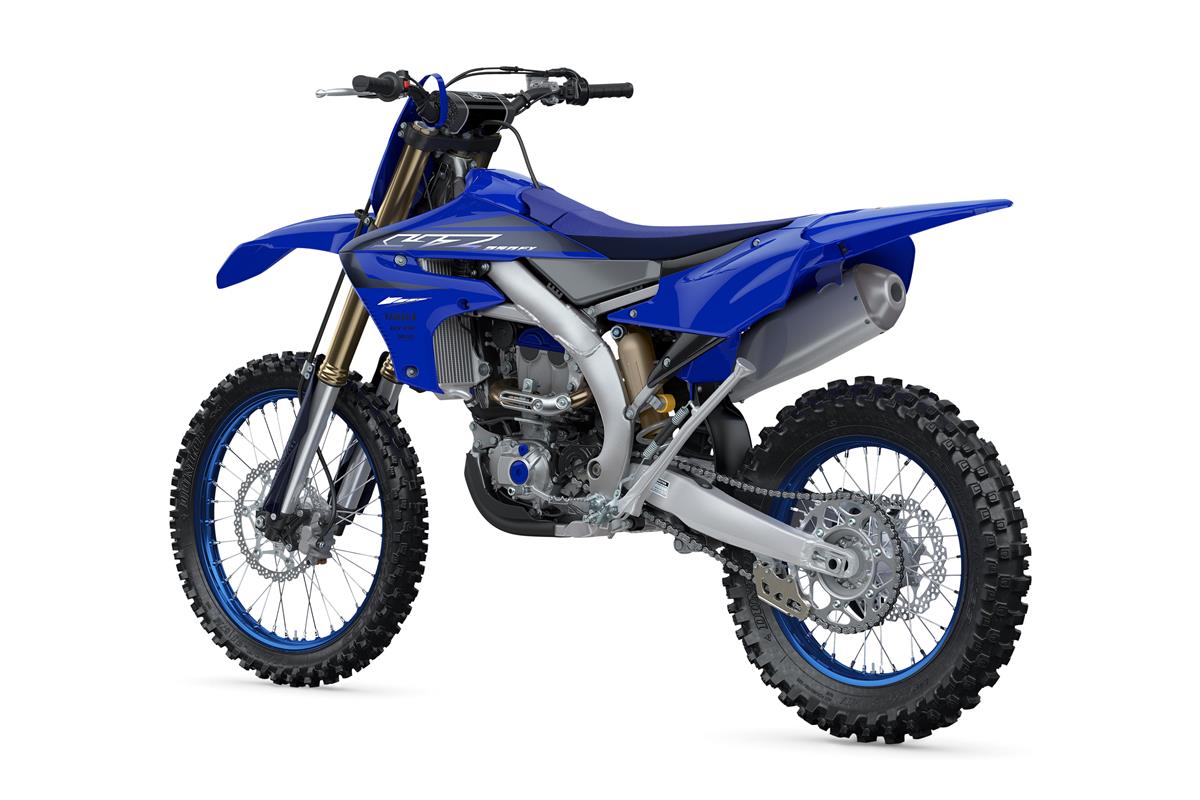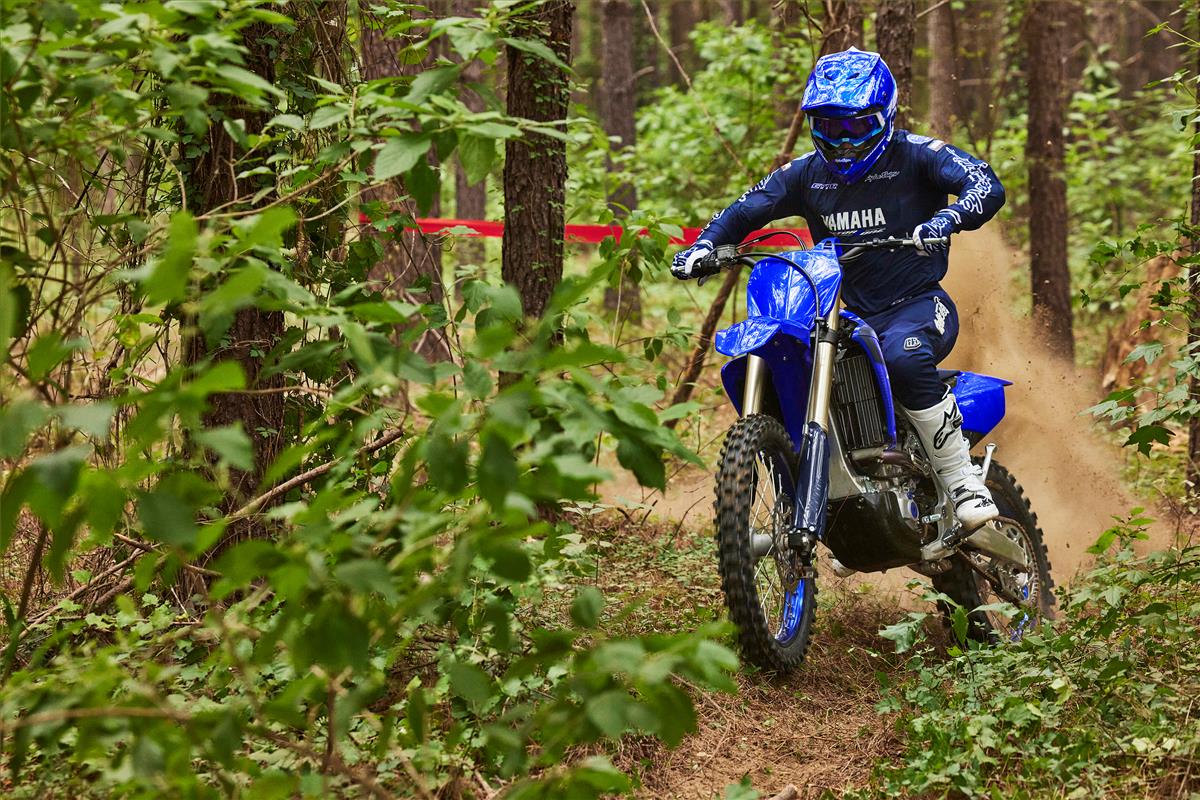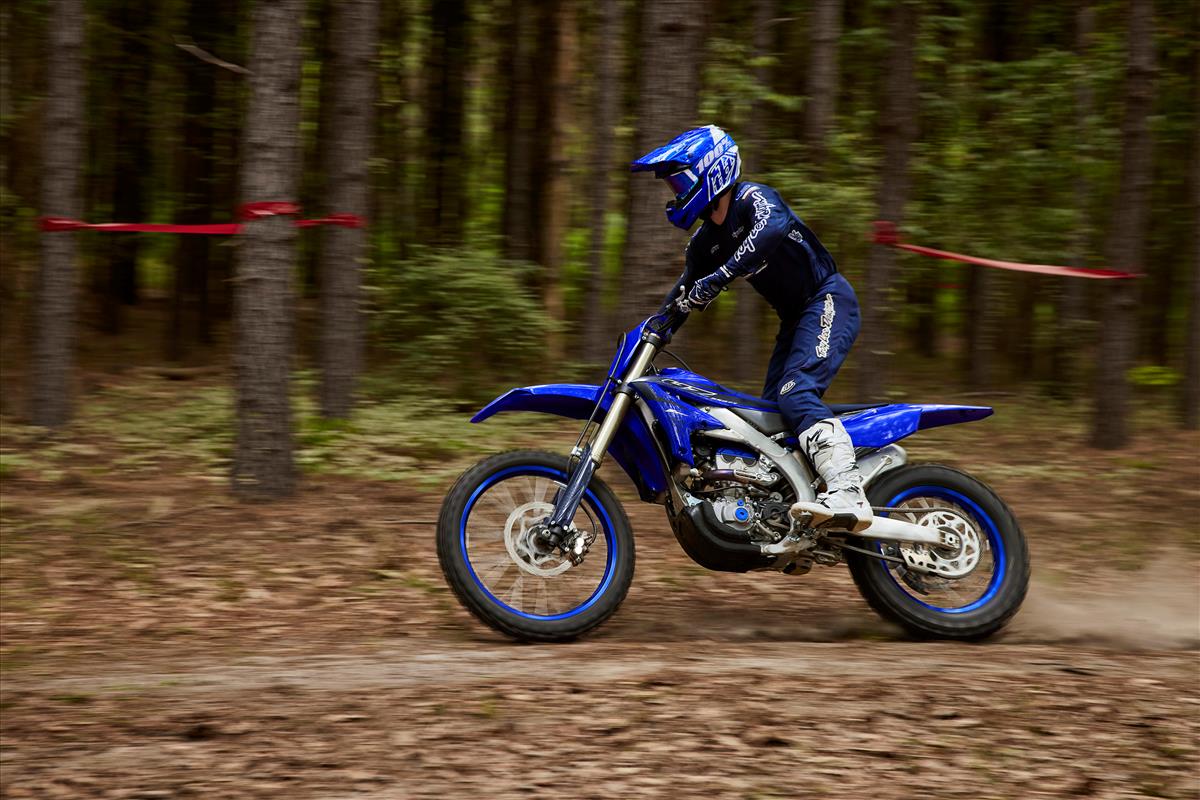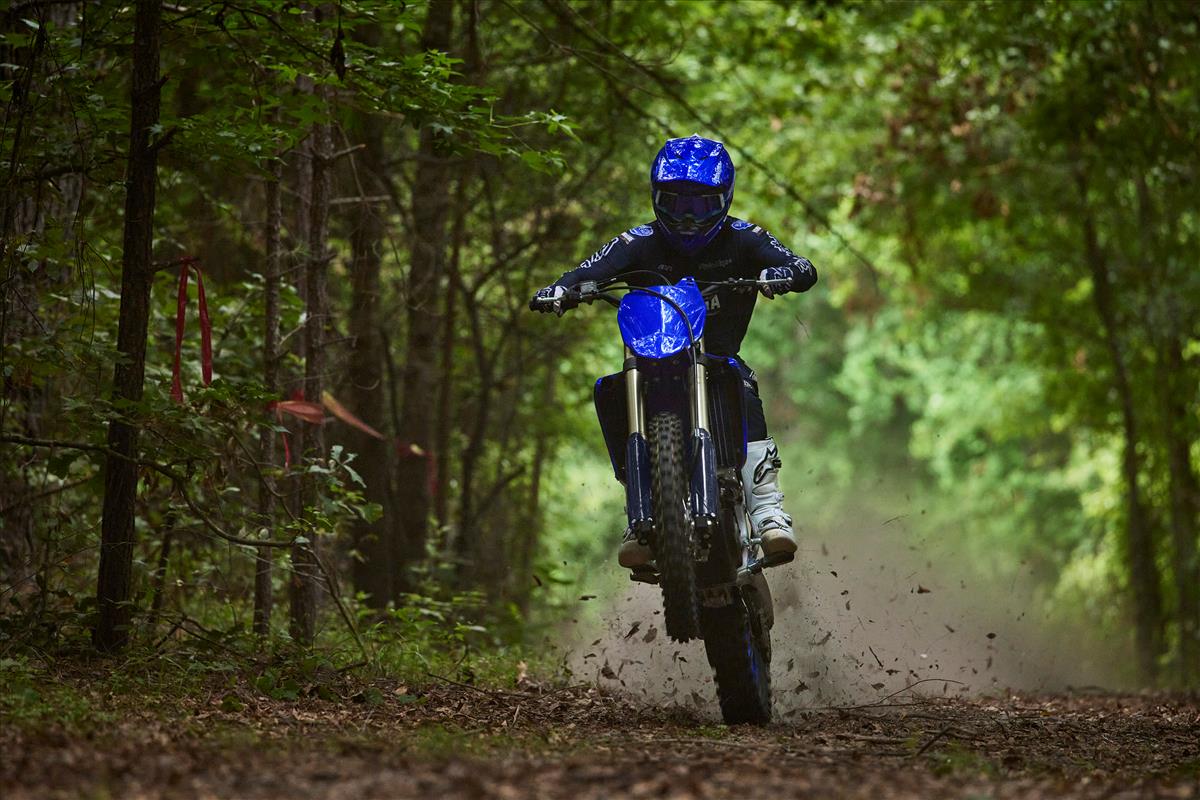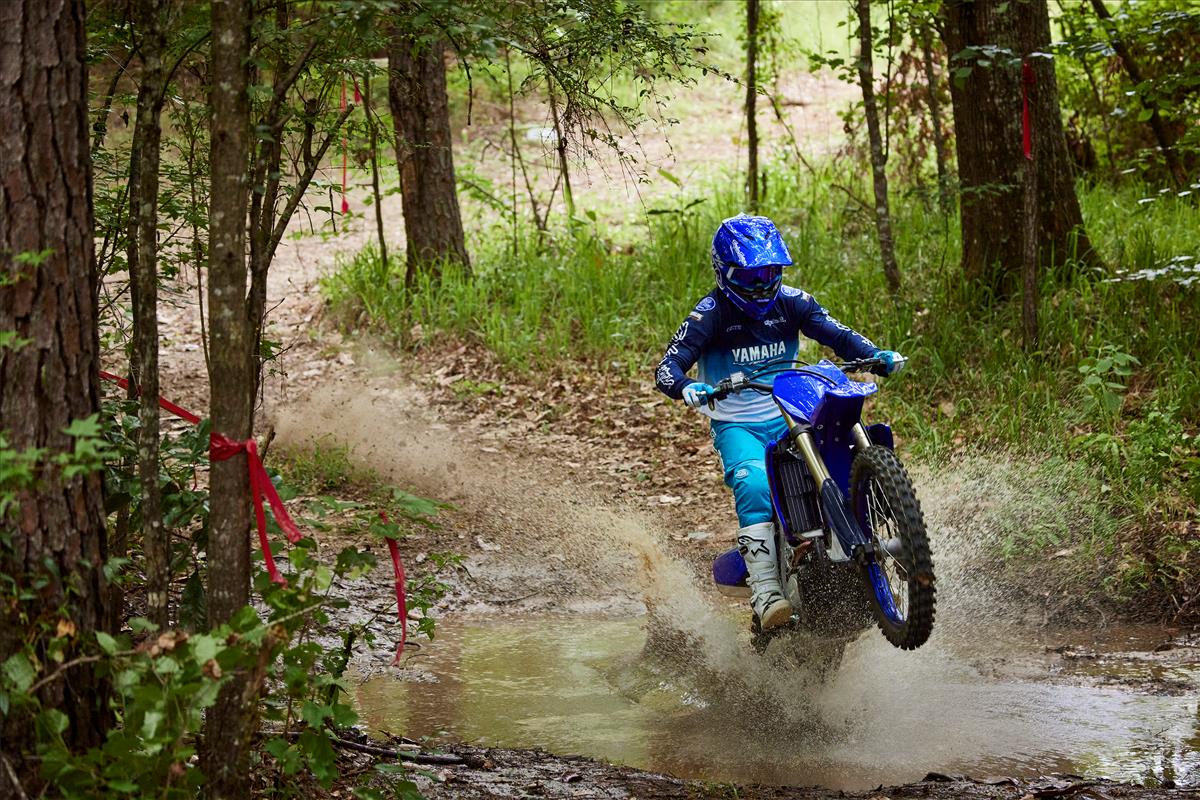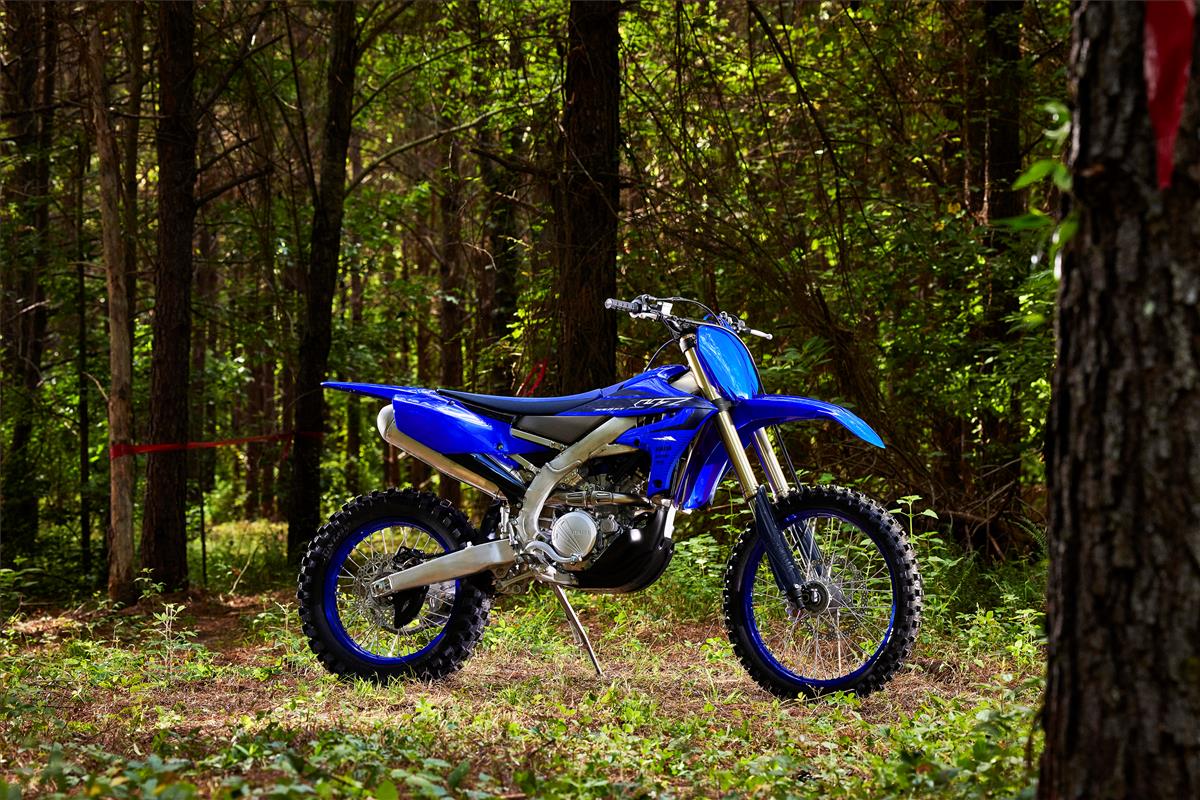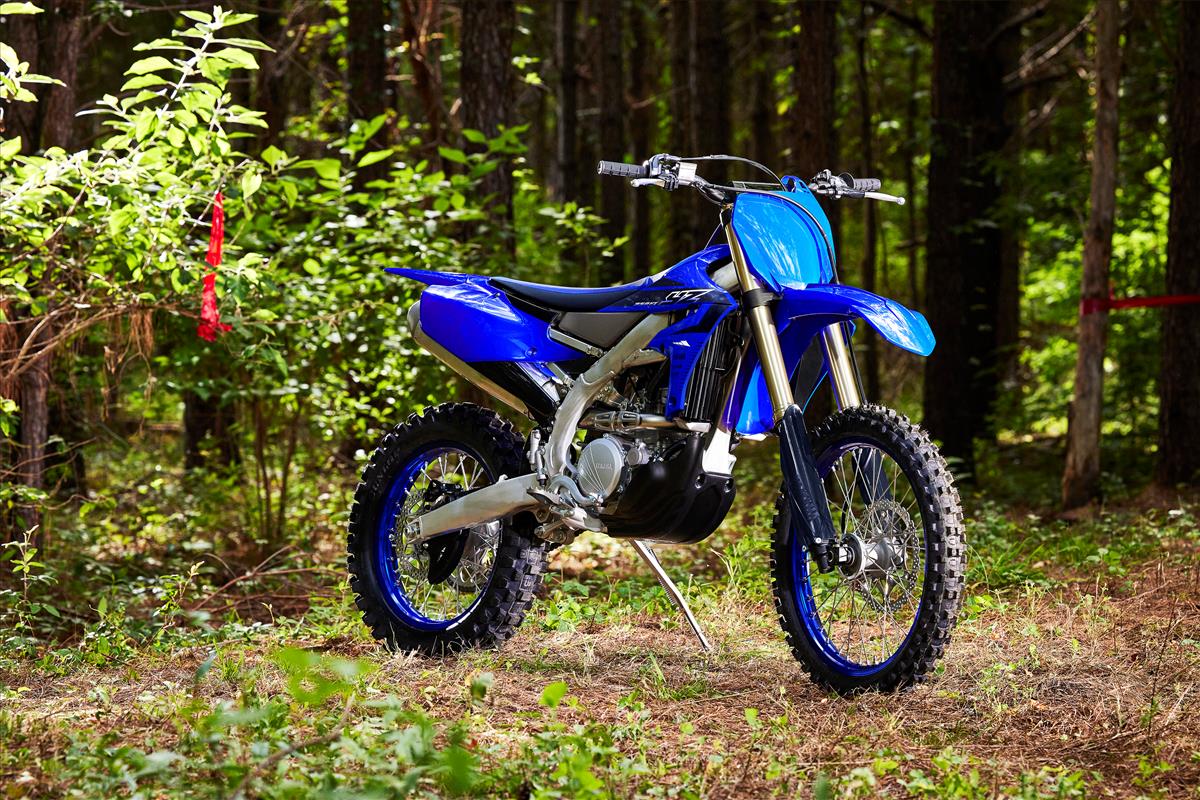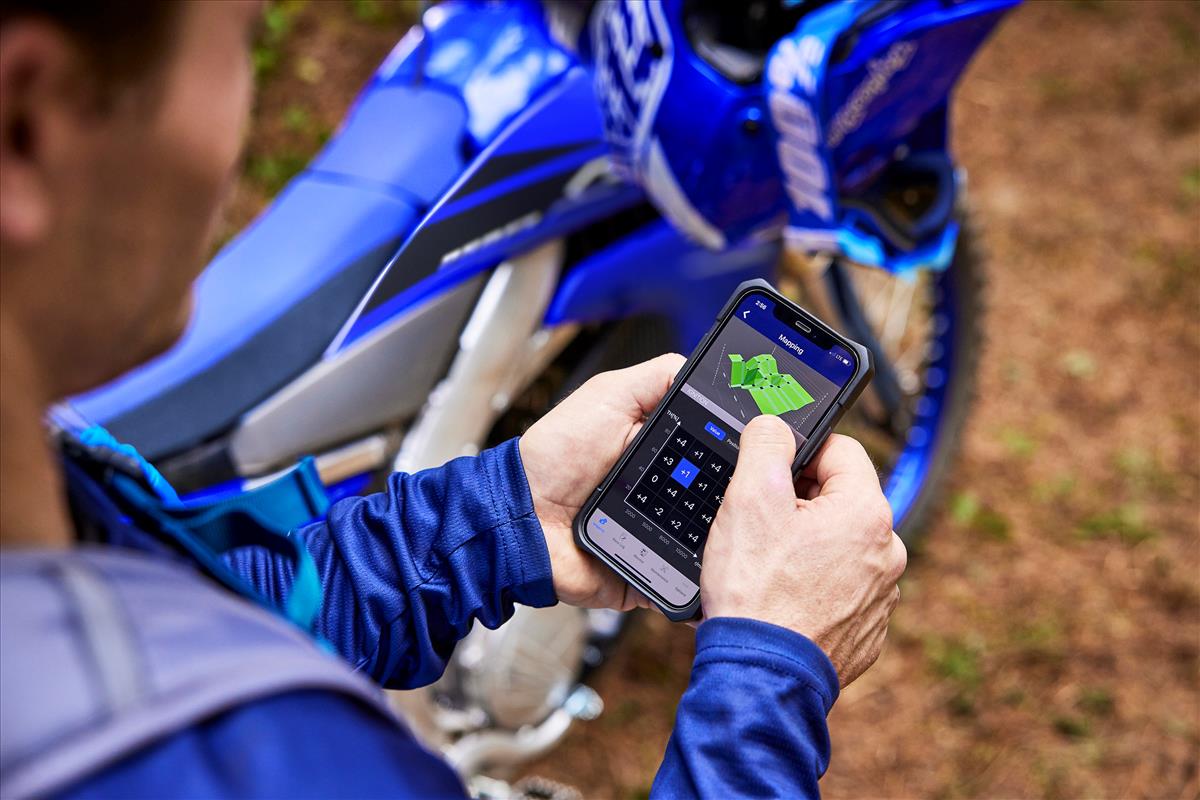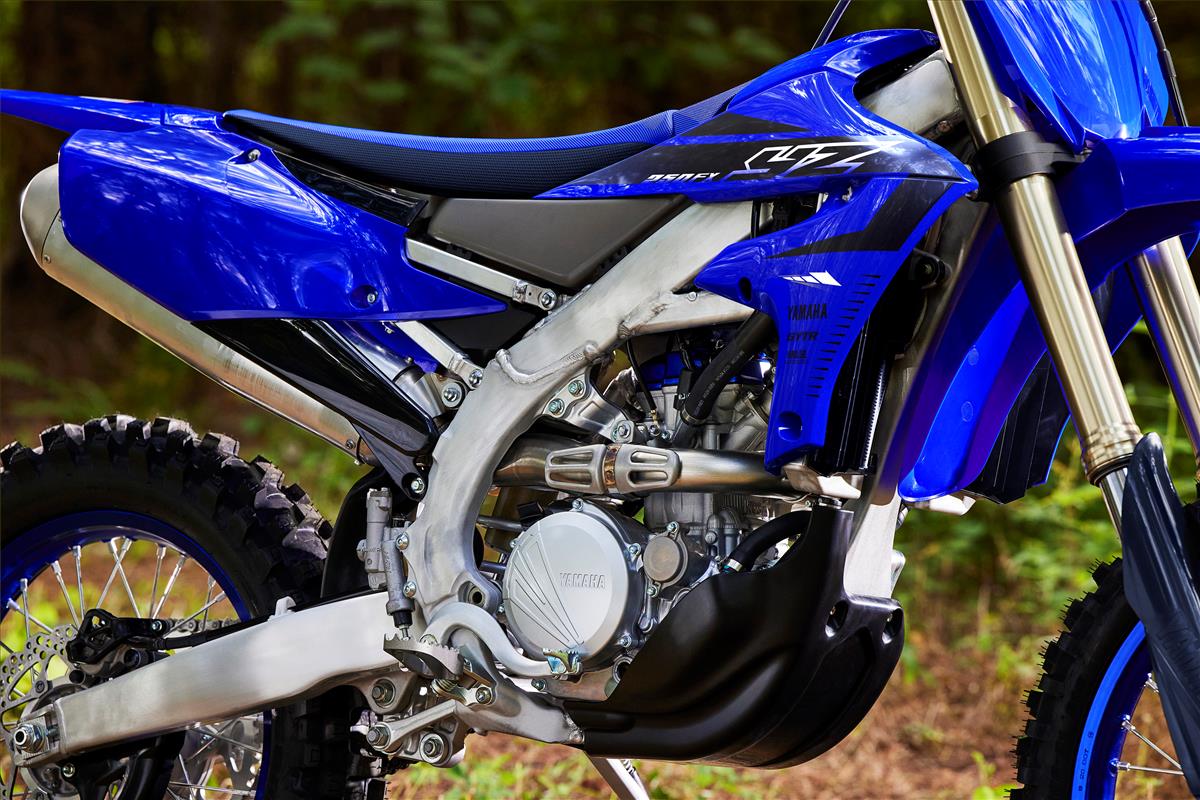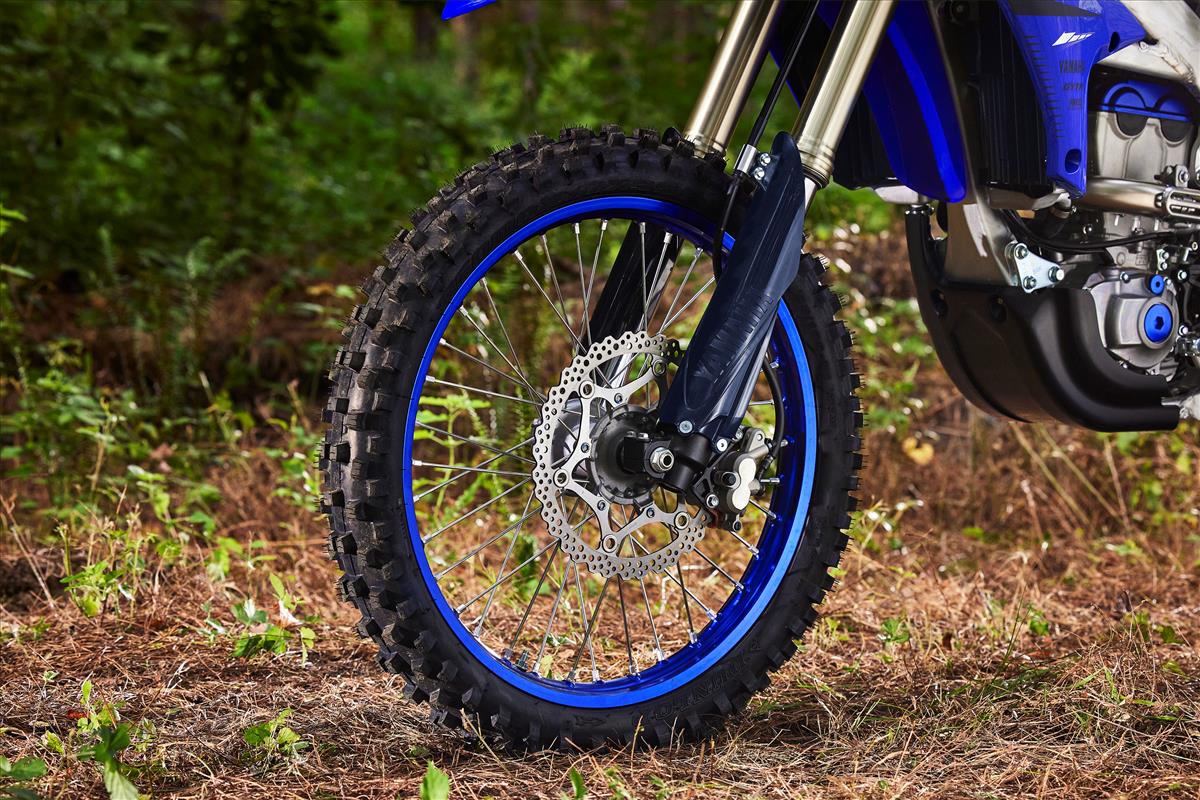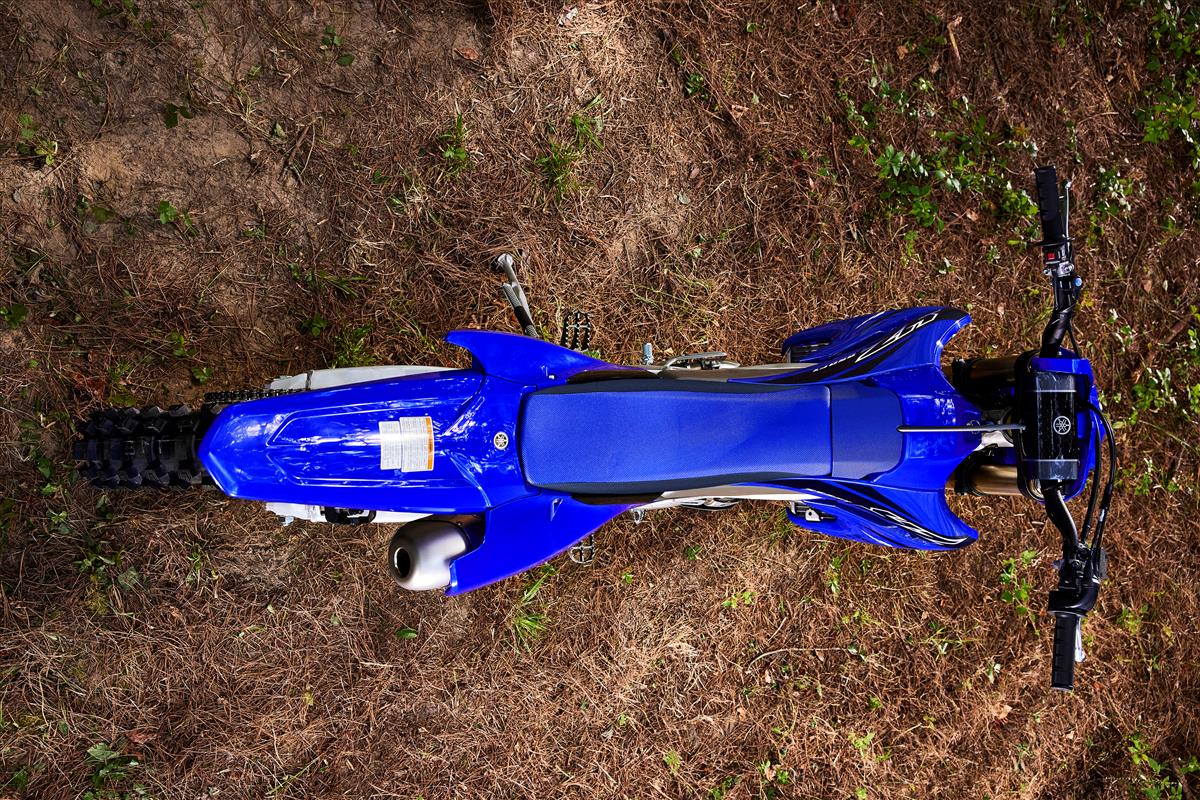 YZ250FX - 2023
TOP FEATURES
Out-of-the-Box Hare Scramble/GNCC® Racer
Based on the championship-winning YZ250F that features Yamaha's revolutionary front-intake, rear-exhaust, liquid-cooled, DOHC 4-stroke power plant with an added sixth gear, wide ratio transmission and a range of cross country upgrades, the YZ250FX is an "out-of-the-box" Hare Scrambles and GNCC® competition machine.
High Performance Four-Stroke Engine
The compact, powerful YZ250FX engine includes all the same race-developed technologies of the championship-winning YZ250F, tuned for cross country performance. Revised intake duct, intake port, exhaust camshaft profile, muffler and balancer weight position combine to further improve power and usability across the entire rev range.
Precisely Tuned Chassis
The highly developed aluminum bilateral beam frame features precisely tuned flex characteristics for competition-ready performance. The forged section at the swingarm pivot, and improved engine mounting brackets provide a nimble lightweight feeling in tight, technical terrain while still providing control in fast sections. As always, Yamaha's class-leading KYB® suspension ensures maximum control and traction.
Innovative Yamaha Power Tuner App
Yamaha's free-of-charge Power Tuner App puts the flexibility and precision tunability of the GYTR® Power Tuner into your smartphone. Make fueling and ignition timing changes instantly and upload them to the bike for ultimate track-side tuning.
Selectable Fuel Maps
Increasing the YZ250FX's ability to tackle a wide range of riding environments, two optimized fuel injection maps—both of which can be loaded and tuned in the Yamaha Power Tuner App—are accessible through a handlebar-mounted map switch for on-the-fly adjustments to changing riding conditions. Pre-loaded maps include one for fast, aggressive high-traction conditions and one with a smoother engine character for extreme, low-traction conditions.
High-Spec Braking Components
The high performance braking system provides exceptional stopping power and control through high-spec componentry, including a rigid front caliper with larger diameter pistons, aggressive brake pad compound and a 270mm front rotor. The rear brake gets a lightweight rear caliper and hanger with a 240mm rear rotor to reduce unsprung weight.
Sharp, Durable Graphics Scheme
Sharp competition-inspired graphics scheme highlights the YZ's unmatched racing pedigree. Premium Yamaha Blue and dark blue graphics are embedded to provide excellent durability and scratch resistance. Dark radiator louvers add to the aggressive look.
Cross Country Features
With the electric starting system, a 2.16-gallon fuel tank, rugged plastic skid plate, 18-inch rear wheel and high performance Dunlop® Geomax MX33 tires, the YZ250FX is ready to win right out of the box.