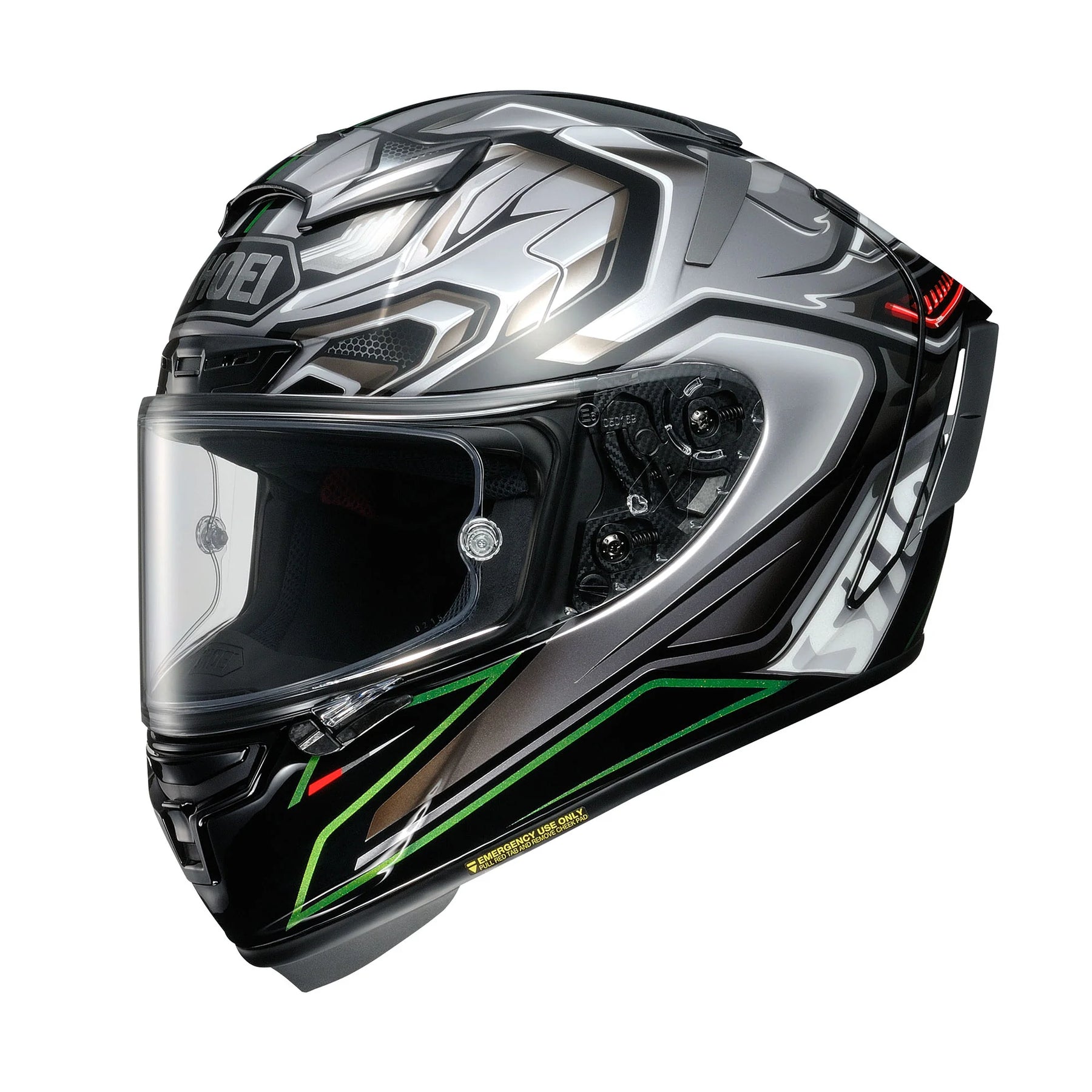 XSPIRIT3 Aerodyne TC-4
The pure racing helmet! When going flat out on a MotoGP bike, you do not have any time to take care about issues with your helmet. This was one of the main targets during the development of the X-Spirit III. The helmet should be perfect for racing, and nothing else. With the extreme ventilation performance and the highly sophisticated aerodynamic system, the X-Spirit III is your perfect companion to take the top place on the podium.
Features:
helmet shell made of AIM + (organic fiber, multifiber and high-performance fiber material in different layers, for shock-absorbing helmet shell, perfect balance of weight and strength)
multi-part EPS core (optimal protection through styrofoam core elements with different degrees of damping, adapted to the anatomical conditions of the human head)
safety system E.Q.R.S. (Emergency Quick Release System - simplifies helmet removal in case of emergency)
double-D-ring closure (easy to handle, perfectly adjusted, optionless in racing - since internationally prescribed)
4 differently sized helmet outer shells (XS-S, M, L and XL-XXL)
modular upholstery system (upholstery for modularity can be changed and adjusted individually, all upholstery can be removed and washed)
movable upholstery (complete interior can be rotated together by 4 ° in a horizontal axis, so the position of the helmet can be changed on the head and thus the view of the posture on the motorcycle to be adjusted)
6 air inlets and 6 air outlets (to guarantee optimum ventilation, all inlets and outlets are lockable)
cheek pad ventilation (the first helmet with cheek pad ventilation)
sophisticated aerodynamic system (offers sophisticated aerodynamic concept, specially developed for racing, tested in Shoei wind tunnel in Japan, over predecessor model forces of lift and air resistance were reduced by 3% and 10%, influences on the driver's neck muscles were significantly reduced)
spoiler with integrated wings (rear wing spoiler integrated spoiler wings, reduced pendulum tendency of the helmet compared to the X-Spirit II by 50%, allows a clear view even at extreme speeds, there are two versions of the spoiler: 1) small version for slow, short-circuited routes / 2) large version for fast routes with many straights)
STOCK LIMITED, ENQUIRE FOR AVAILABILITY OR TO PLACE AN ORDER.