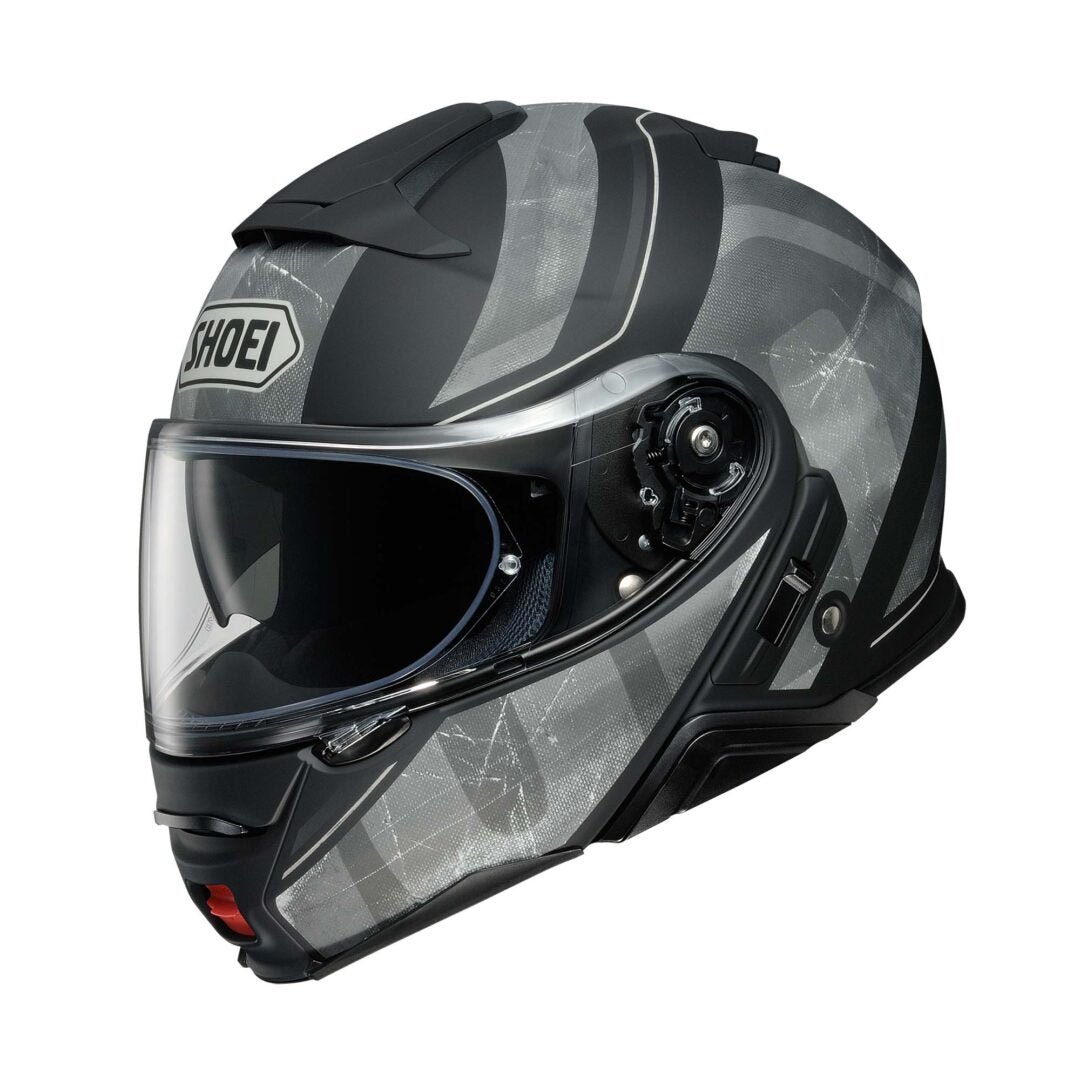 Neotec II Modular Helmet- Jaunt TC5
MODULAR SYSTEM
The NEOTEC II's revamped modular, "flip up" functionality offers the convenience and versatility of a full-face helmet that converts smoothly and seamlessly into an open-face configuration for a true two-in-one design.
AERODYNAMICS
In addition to its streamlined shape and shell-integrated spoiler, the NEOTEC II's innovative top air outlet design along with the chin bar's 'Aero Deflector' and 'Vortex Generator' lip reduce unwanted wind noise while helping to manage airflow around the helmet in varying riding position.
VENTILATION PERFORMANCE
Equipped with large upper and lower vent shutters for ease of use with riding gloves, an expanded 3-position upper vent for optimal air intake customization, and uniquely-positioned upper exhaust outlet vents, the NEOTEC II's ventilation is ready for every adventure.
SAFETY
Few characteristics of a motorcycle helmet are as critically important as its first and second layers of defense, which is precisely why the NEOTEC II features the SHOEI-exclusive Multi-Ply Matrix AIM shell and Multi-Piece EPS liner. The all-new stainless-steel Micro Ratchet Chinstrap offers quick and secure closure with unrivaled comfort and adjustability.
COMFORT
The NEOTEC II is equipped with a fully removable, washable, adjustable, and replaceable interior system that's been enhanced for a comfortable fit and maximum helmet stabilization during high-speed riding. All-new 'Noise Isolator' cheek pads reduce unwanted road noises for advanced comfort.
STOCK LIMITED, ENQUIRE FOR AVAILABILITY OR TO PLACE AN ORDER.