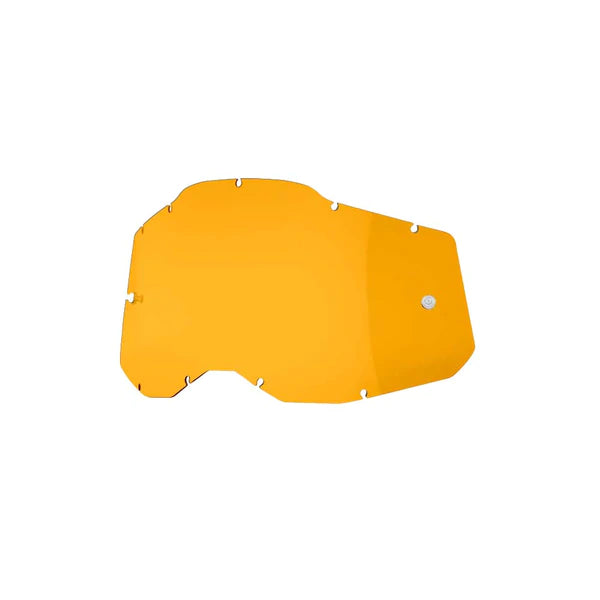 GENERATION 2 Lens - Persimmon
From the premier line of 100% goggles, come the Racecraft, the Accuri and the Strata. While all models offer unique features, fit and function, they all carry the same DNA & utilize the same interchange- able TOPVIEW® lens technology and tear-off system. Be prepared for any riding conditions while stocking your gear bag with less accessories. 100%, the most versatile goggle system available.
Replacement lenses for 100% Goggles
These are a single layer lens with anti-fog coating
Will fit all 100% models Racecraft2, Accuri2, and Strata2
Safeguards against UVA and UVB spectrums up to 400nm
STOCK LIMITED, ENQUIRE FOR AVAILABILITY OR TO PLACE AN ORDER.