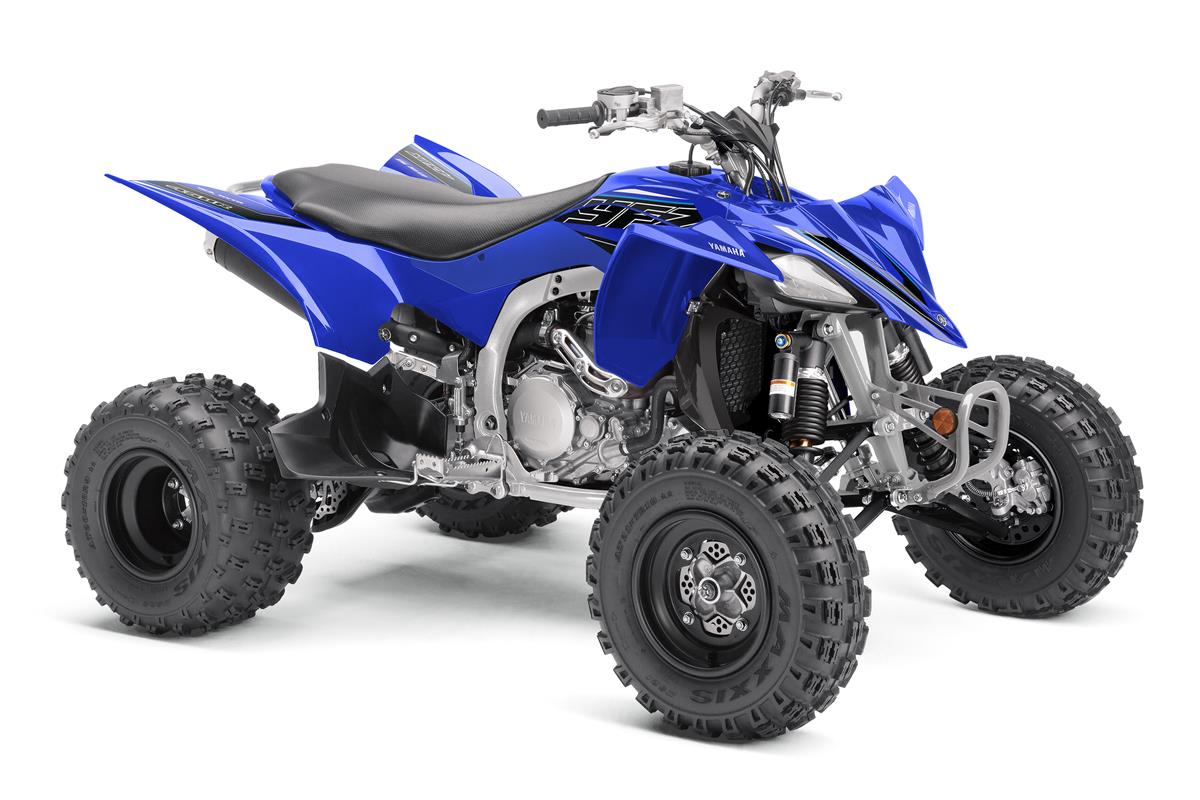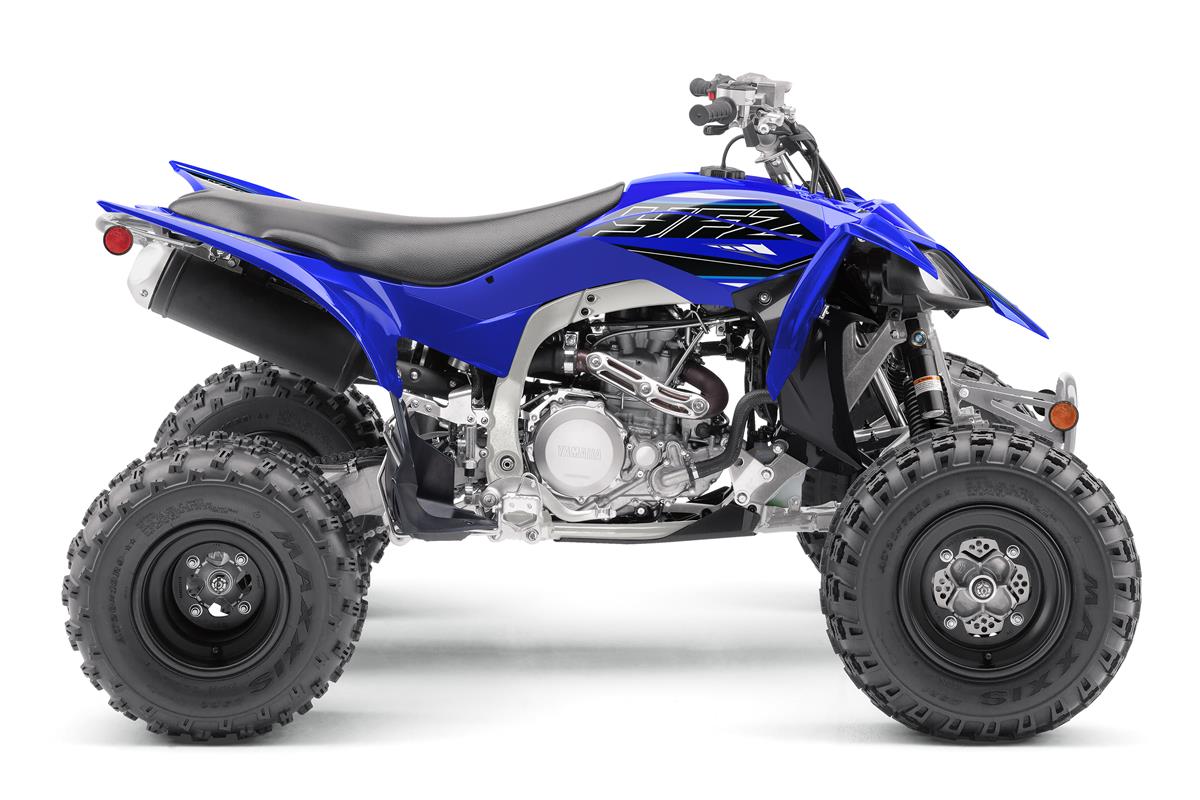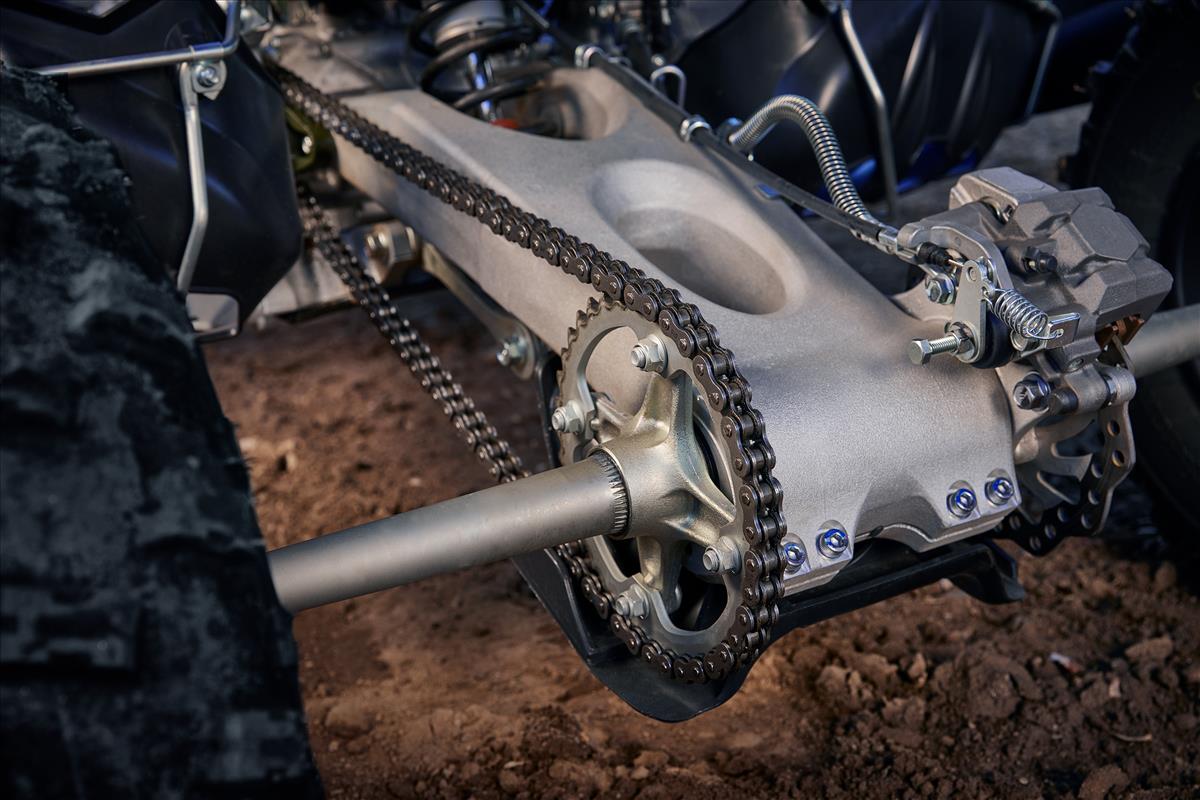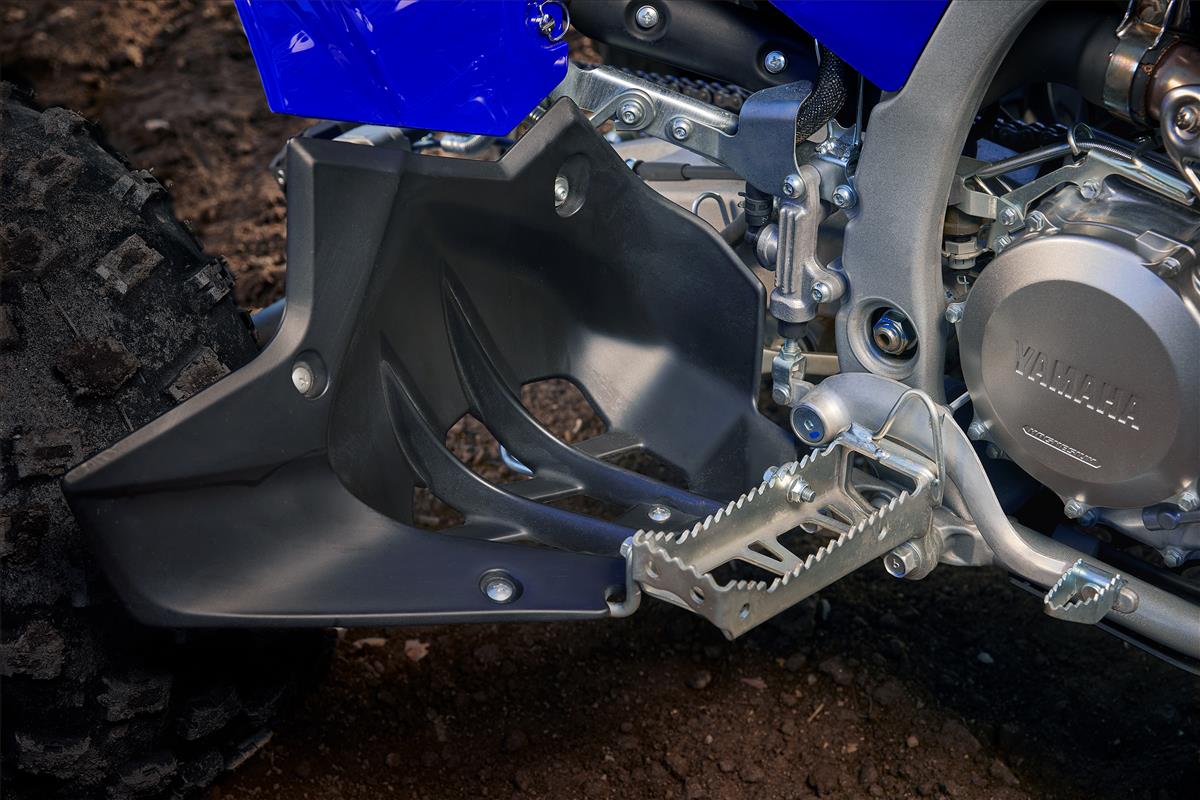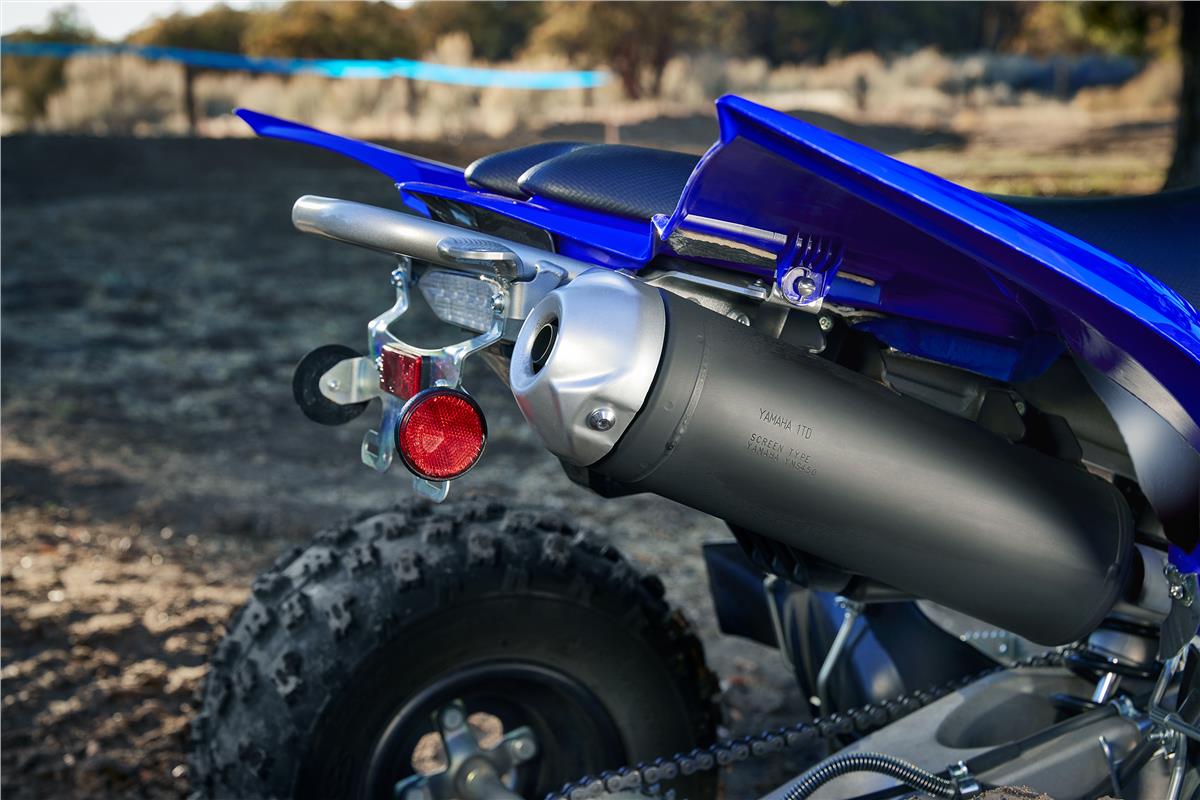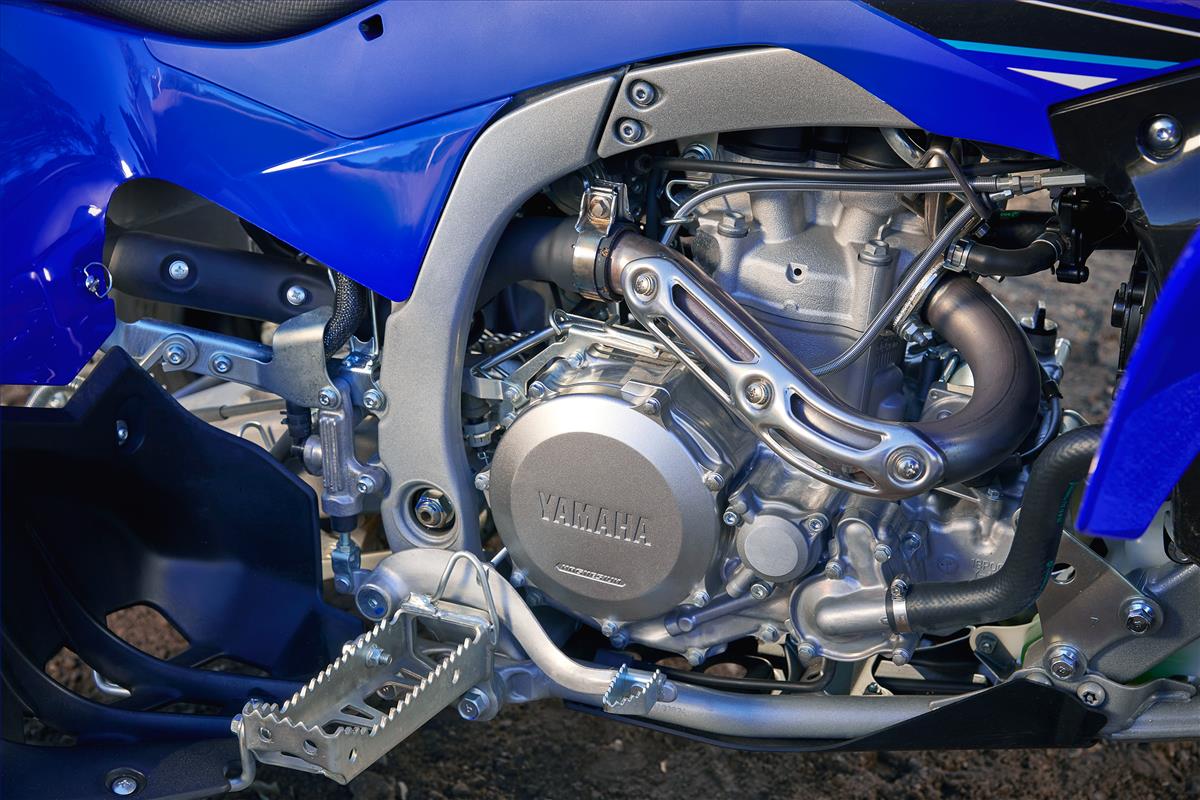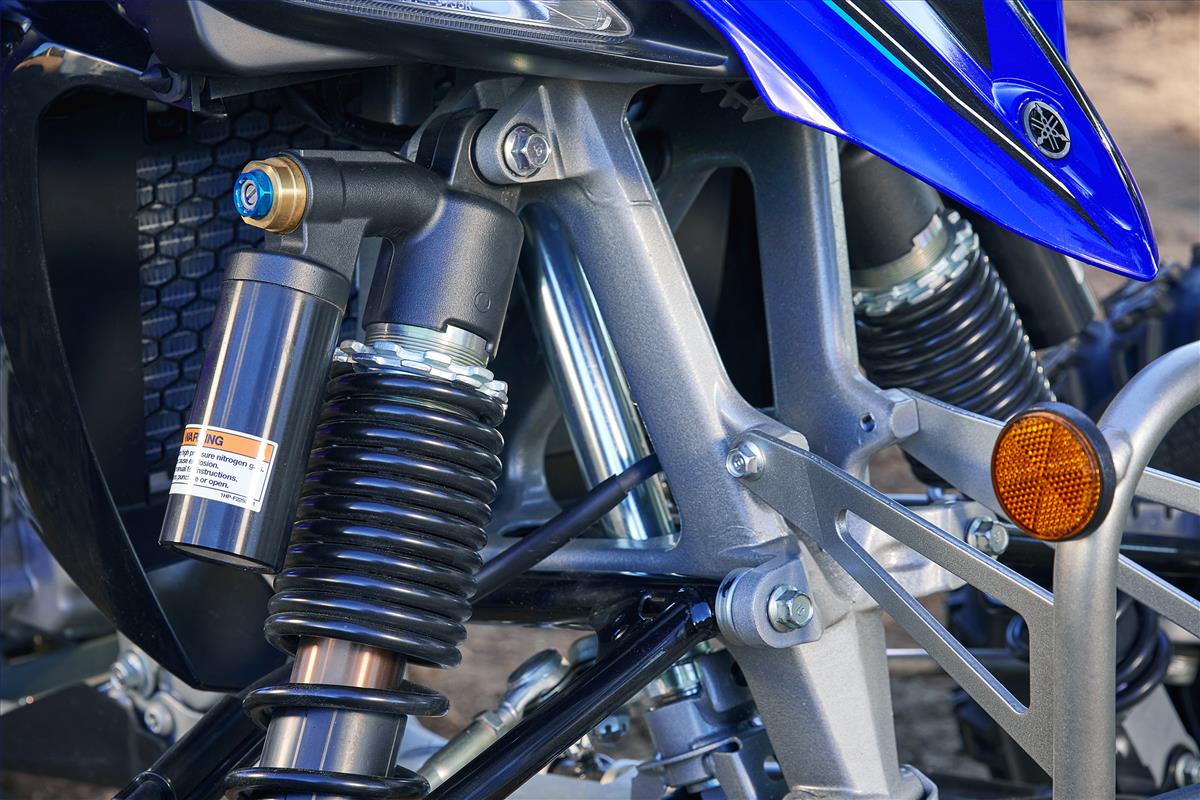 YAMAHA YFZ450R
TOP FEATURES
Race-Ready Engine
The YFZ450R is the most technologically advanced Sport ATV on the market today. It combines a high-tech, quick-revving, titanium-valved, 449cc fuel-injected engine with a lightweight, professional-caliber cast aluminum/steel chassis. The power and chassis combination makes for a championship-winning machine time and time again.
Advanced Frame
The YFZ450R is motocross-ready. The weldless frame is designed from lightweight aluminum with a tension-steel bottom frame that lets the engine sit lower for excellent mass centralization. Suspension components and settings reduce weight while providing light, sharp handling and rider comfort.
Aggressive Bodywork
With more room to hang off in the corners, the bodywork is designed for great ergonomics and rider comfort. The seat shape is padded in just the right places while the body panels come off easily without tools for service, so there's no need to remove the battery or other components to take the fenders off.
Advanced Cylinder Head
The 449cc engine uses titanium five-valve cylinder head technology to deliver abundant power in the mid-range to top-end with more "hit" feeling right off idle. The higher compression ratio further improves overall engine performance.
Fuel Injection
The YFZ450R incorporates Yamaha Fuel Injection (YFI) for precise fuel delivery. With a big 42mm Mikuni® throttle body and 12-hole injector, this system provides exceptional atomization of the fuel for maximum power. The system also includes ISC (Idle Speed Control) for easy, reliable start-up and warming.
Assist and Slipper Clutch
An assist-and-slipper clutch reduces clutch lever effort for less fatigue while at the same time increasing clutch plate pressure for positive engagement. This clutch system also reduces engine braking effect for faster cornering, particularly when downshifting.