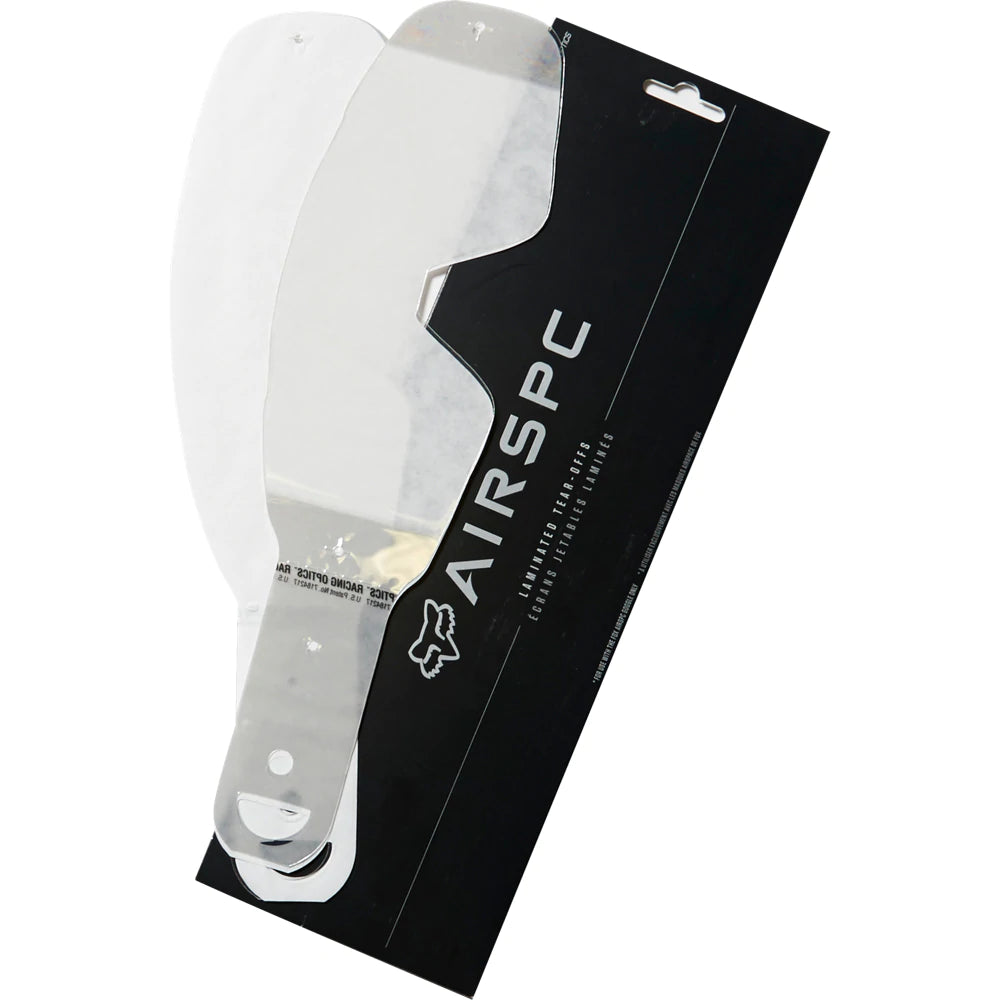 AIR SPACE Laminated Tear-Offs
See through the mud and muck and fly past your opponent. The Air Space laminated tearoff system is the most optically advanced tearoff technology available. The laminated process limits the number of reflective surfaces for maximum clarity.
FEATURES:
Lamination limits the number of reflective surfaces to maximize light transmission and provide the highest possible degree of visual acuity
Distortion-free optical lens
Laying technology keeps unused tearoffs clean
Stacks should be mounted so that the pull tabs are on the riders left side
For use with the Fox Air Space goggles only
Pack of 14
STOCK LIMITED, ENQUIRE FOR AVAILABILITY OR TO PLACE AN ORDER.